Summer 2021 is going to be special. The streets of Estonia's capital will once again be filled with festival buzz and open-air stages graced by beloved performers. You'll be able to cheer on the best young athletes in Europe, and the Republic of Estonia will be celebrating its 30th anniversary with a great sing-along – the biggest event of which will take place in Tallinn. Have a peek at some of the special events taking place this summer that are definitely worth taking part in!
Medieval Days in Tallinn Old Town
The narrow cobbled streets of the capital will soon be filled with Hanseatic merchants, craftsmen and minstrels! The Medieval Days in Tallinn offer an authentic experience of our UNESCO World Heritage Site, the Tallinn Old Town. Children can take part in a knight academy, workshops and many other exciting activities. There's a lot to discover for the whole family!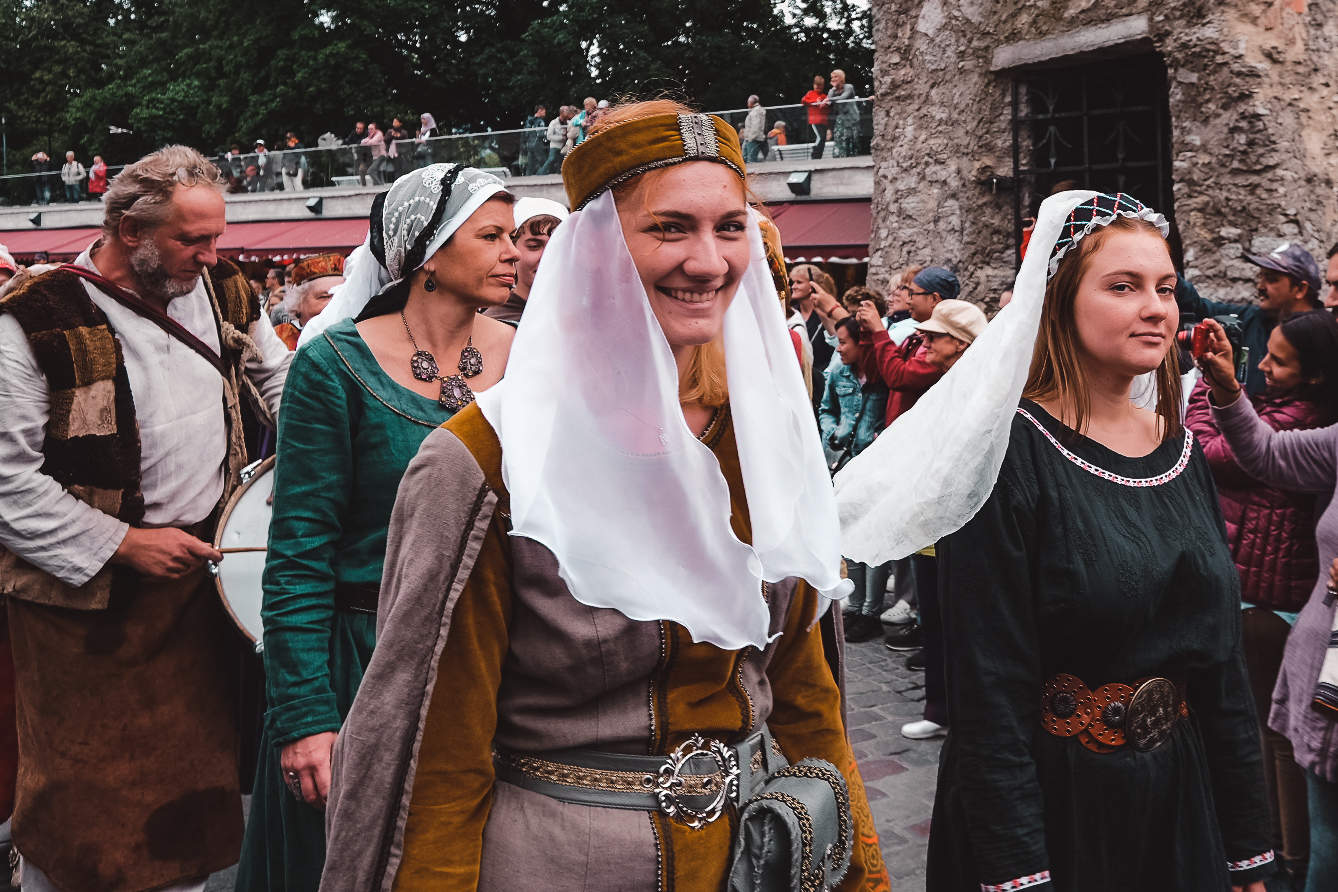 European Athletics U23 Championships
8-11 July, Kadriorg Stadium
One of the biggest athletics events in Europe will bring hundreds of promising young athletes to the heart of Tallinn's Kadriorg neighbourhood to compete against each other, including some current and future world-renowned names.
Good to know: The best European athletes of the U20 age group will be competing in Kadriorg Stadium just a few days later, from 15-18 July. More information at
tallinn2021.ee/u20/
Open House Tallinn
10-11 July, various locations in Tallinn
For one mid-summer weekend, several cult buildings, landmarks, sights and private houses in Tallinn that the public usually does not have access to will open their doors. The spaces can be explored with free guided tours led by volunteers who introduce the history of the houses and their architectural features.
Sail Tallinn
16-18 July, different ports in Tallinn
Sail Tallinn is a fun maritime and family-party taking place around the city, namely at Tallinn's Old City Harbour, the Kalaranna quarter, the Patarei Sea Fortress, the Seaplane Harbour museum and the Noblessner seafront quarter. Various artists will offer entertainment on land and at sea, outdoor cafés will be open, there will be fish and handicraft fairs, and a small regatta will take place in Tallinn Bay.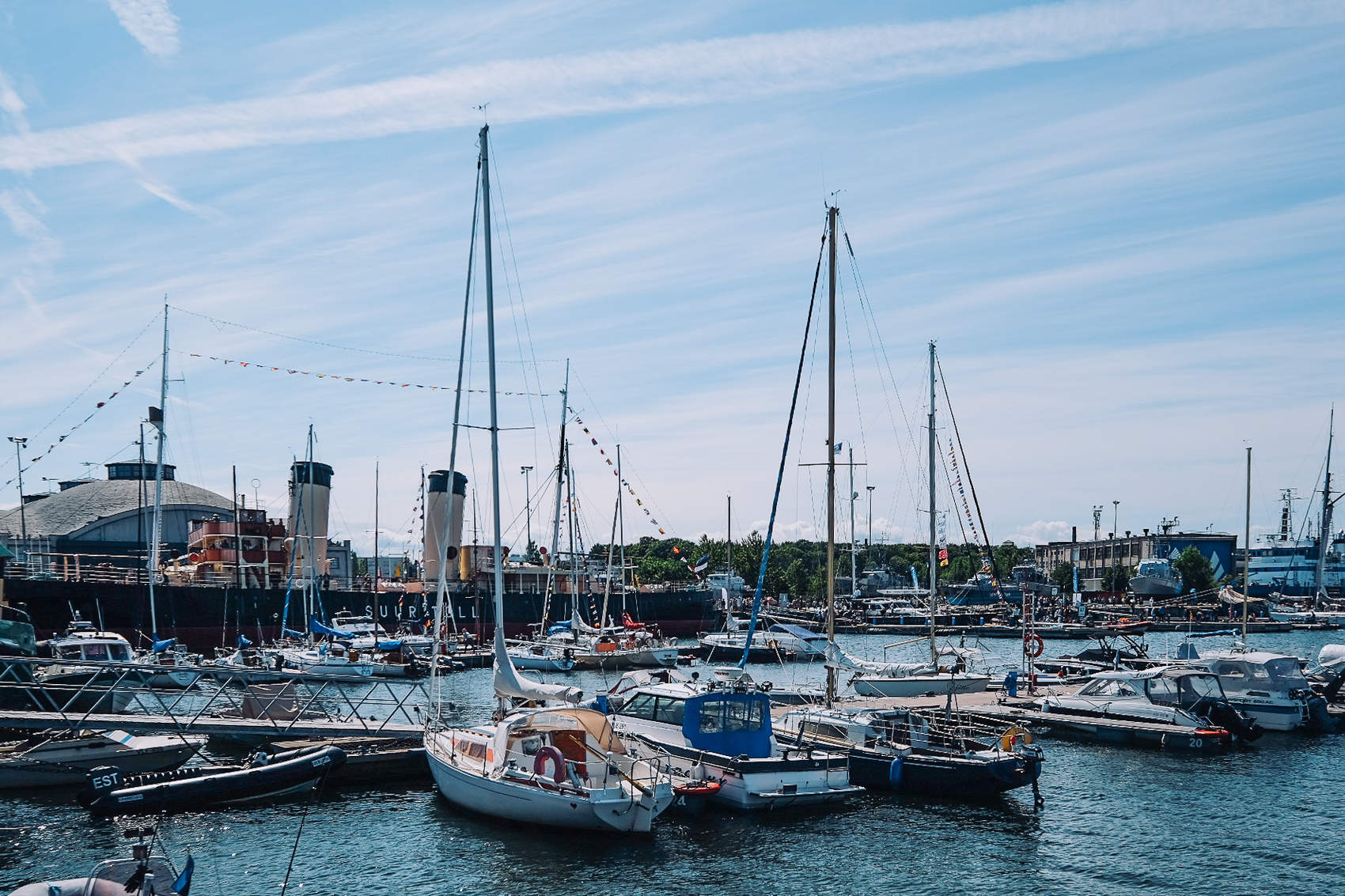 The streets, squares and courtyards of the Old Town will be filled with concerts, performances, exhibitions and so much more at the legendary annual city festival. Trad.Attack will open the festival with a bang on 12 August at 19:00 on the Town Hall Square. Friday evening will be filled with performances by Finnish and Estonian punk rock icons Pelle Miljoona, Vennaskond, J.M.K.E and Villu Tamme. And of course, the festival wouldn't be complete without the traditional knight tournament! Come and enjoy summer in Tallinn Old Town!
Good to know: Another unique city music festival is taking place in the Tallinn district of Lasnamäe on 14 August: GROM. There, you can see international Estonian superstar Tommy Cash, among other artists. More information and tickets at
grom.ee
Night Song Festival Free Estonia
20 August,
Tallinn Song Festival Grounds
(and concert sites across Estonia)
On 20 August, the 30th anniversary of the restoration of the independence of the Republic of Estonia will be celebrated. According to tradition, the historical event will be marked with communal singing at the Tallinn Song Festival Grounds. The same songs sung while restoring independence will be performed, tunes that have been in the hearts of Estonians for decades and will continue to be there long into the future.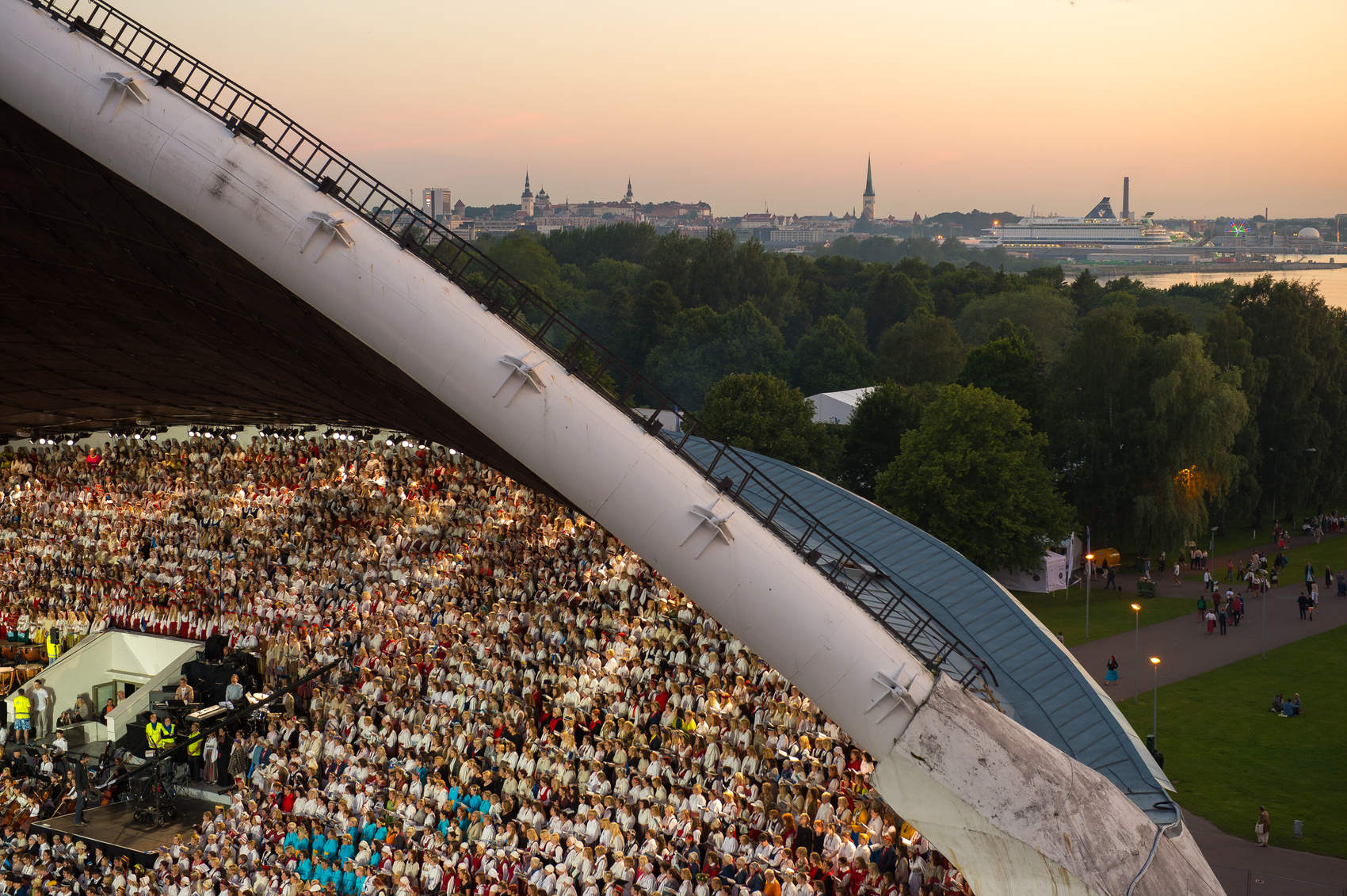 Simple Session
20-21 August, Põhjala factory
This year, Europe's biggest extreme sports competition, which reaches millions of viewers every year, will take place in Tallinn's Põhjala factory. The former rubber factory produced boots and hoses from 1924-1998 and has found new life as a community and event centre. Tallinn's BMX and skateboarding competition Simple Session, which is normally held during the winter, will, for the first time, take place in the summer. The best extreme sports athletes will be demonstrating their skills in this unique and spectacular competition arena.
Jazzkaar
23-31 August,
Telliskivi Creative City
After a long intermission from live performances, the Jazzkaar programme will quench your thirst for great music. In addition to an impressive list of local and international musicians, Grammy-winning American jazz diva Dee Dee Bridgewater will grace the main stage.
The Night of Ancient Lights
28 August, beaches across Estonia

Each year, on the last Saturday in August, the Night of Bonfires is celebrated all along the shores of the Baltic Sea, including in Tallinn. At 8.30pm, a chain of hundreds of international bonfires will be lit to celebrate the summer and the sea. Tallinn's coastline stretches almost 50 kilometres and includes beautiful promenades, beaches and several marinas that offer wonderful views of the bonfires in good weather (not to mention the picturesque sunset). Special events around the bonfires of several coastal areas are also planned: Curly Strings will be performing in the suburb of Kakumäe, while 2 Quick Start, Shanon and Smilers will perform in the

Haven Kakumäe Marina

. Keep an eye out for updates!



Let's keep each other safe!
We kindly ask you to keep in mind the health guidelines and recommendations at each of these events, maintain a reasonable distance and wash or disinfect your hands regularly. Please stay home if you have any symptoms of illness. More information on the Estonian Government's webpage
kriis.ee/en
.
Let's take care of each other!