What does the 'COVID-19 Safe' label indicate?
By displaying the customer label, the service provider declares that they act in compliance with the requirements to prevent the spread of COVID-19 and that they are committed to providing a safe environment for both their customers and employees.

Meeting the conditions set therein are based on the company's self-assessment and responsibility.

The customer also has a responsibility to ensure a safe service and work environment for everyone – follow the instructions of the Health Board and act responsibly!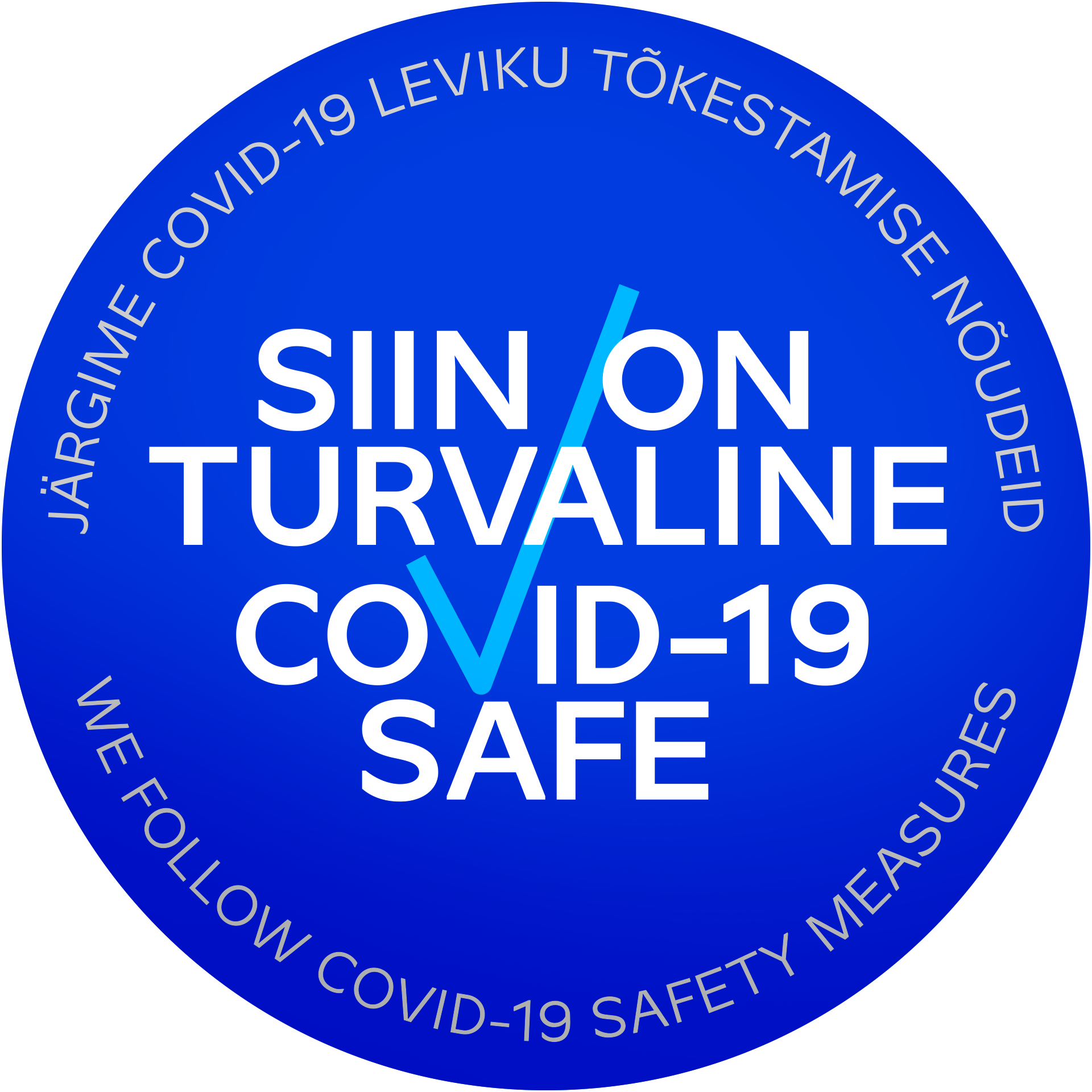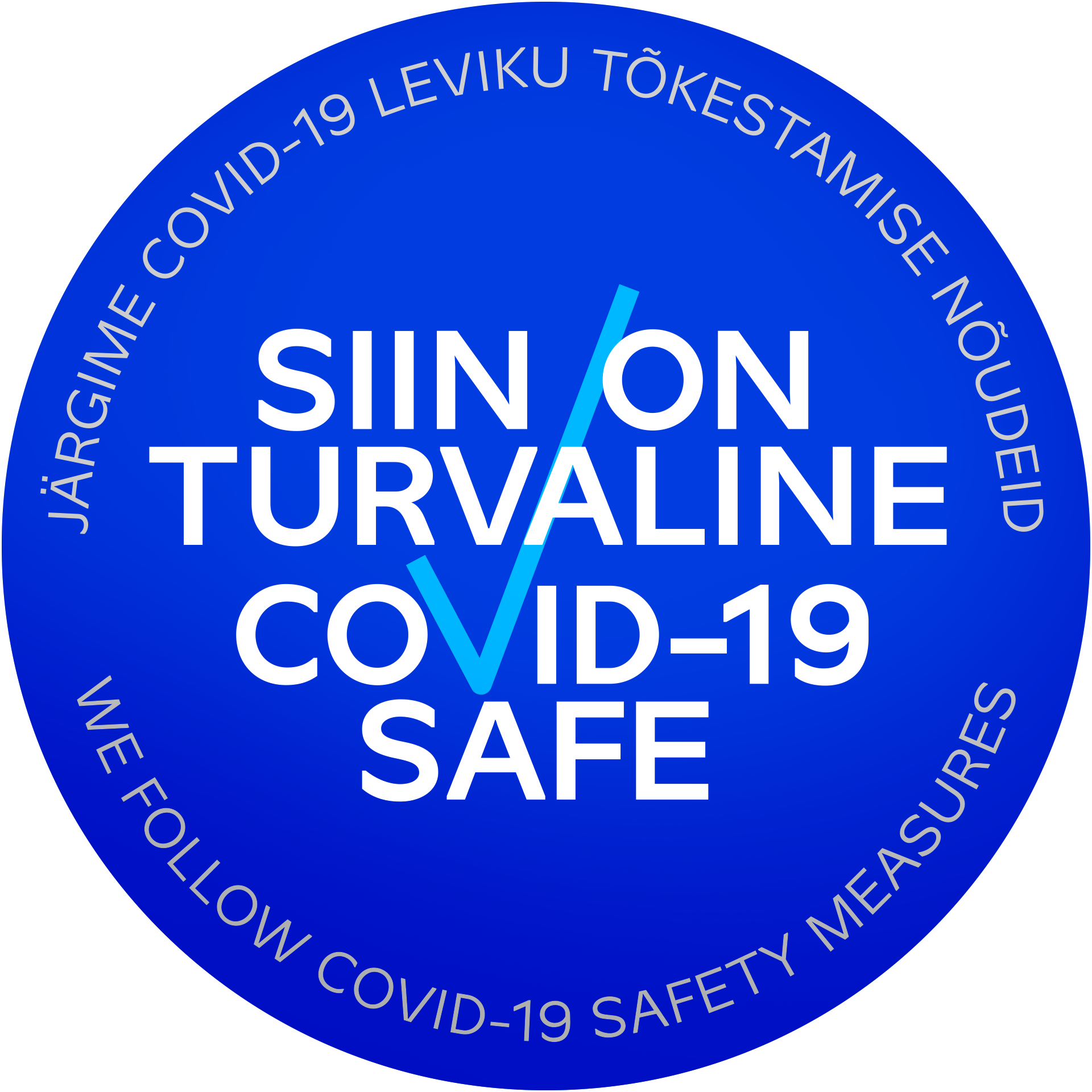 By displaying the customer label, the service provider:
Follows the requirements and instructions of the Government and the Health Board of Estonia and keeps up to date with the potentially quickly changing COVID-19 information.
Is dedicated to providing a safe service, it designs the service in a way that protects the health of both employees and visitors. Both feel safe and have easy access to information on-site on how to keep themselves and others healthy.
Provide feedback on the COVID-19 security of the service!
Feedback helps service providers to improve their service. Based on the feedback, we are also able to evaluate the compliance of the service provider with the Goodwill Agreement. If necessary, we will remove the service provider's safety sticker and the corresponding label from Visit Tallinn and Visit Estonia tourism websites.