What does the 'COVID-19 Safe' label indicate?
A sticker on the window and a label on the service provider's website mean that the service provider has acceded to the Goodwill Agreement of Tallinn's tourism service providers.

By joining the Goodwill Agreement, the service provider declares that they act in compliance with the requirements to prevent the spread of COVID-19 and that they are committed to providing a safe environment for both their customers and employees.

Joining the Goodwill Agreement and meeting the conditions set therein are based on the company's self-assessment and responsibility.

The customer also has a responsibility to ensure a safe service and work environment for everyone – follow the instructions of the Health Board and act responsibly!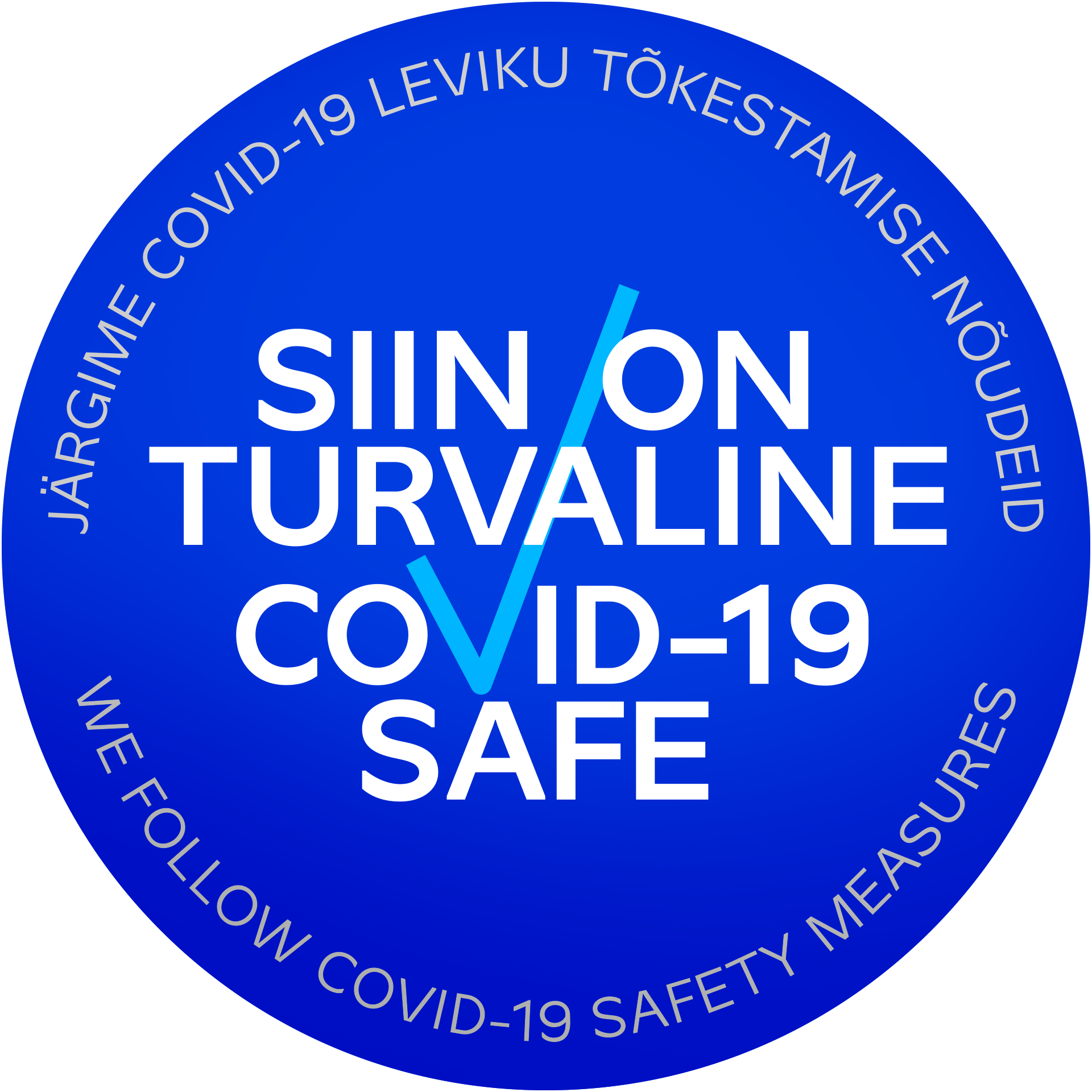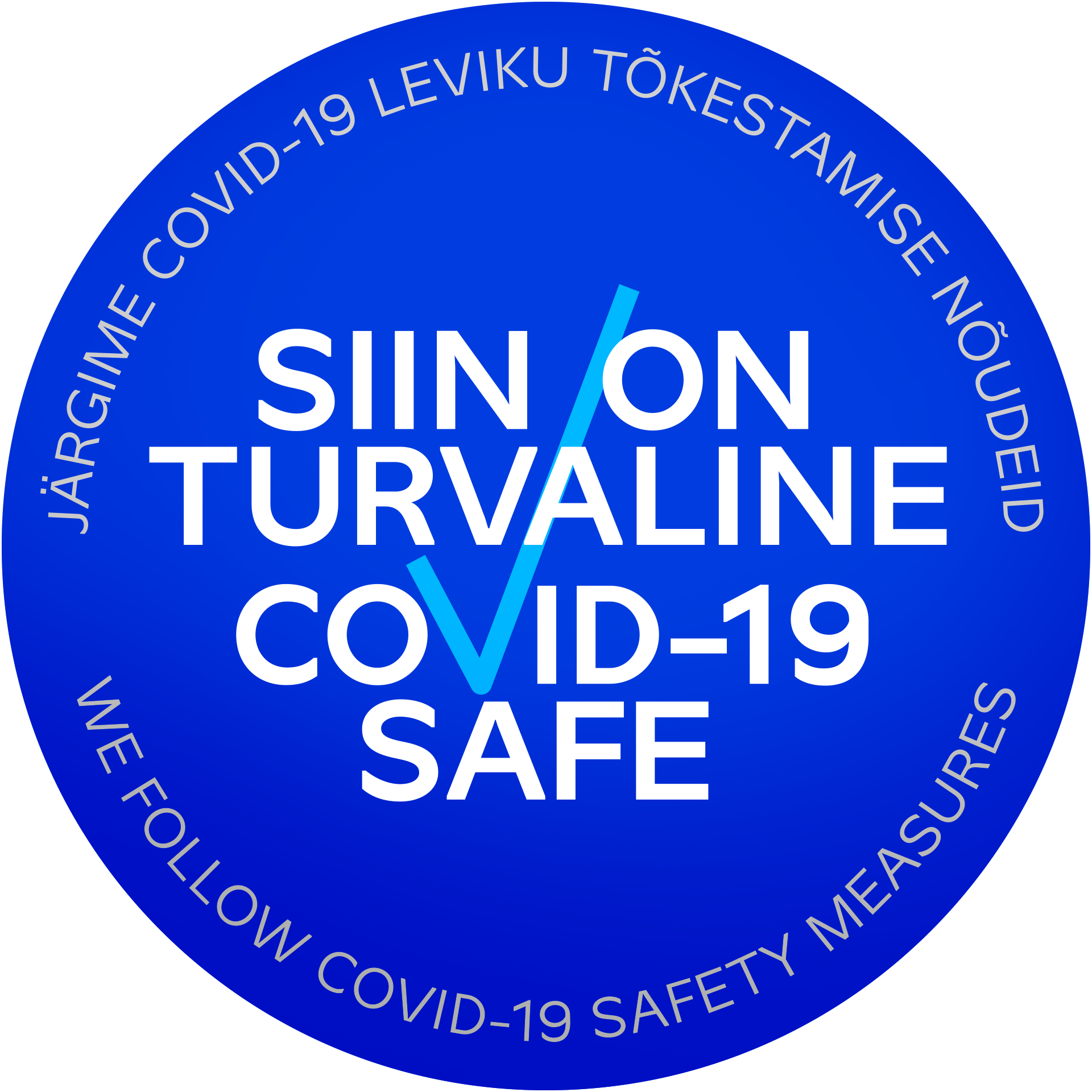 If you see the security label at the service provider's place of service or on their website / social media channels, the service provider has declared that:
Employees do not come to work with signs of illness.
Employees regularly disinfect their hands and keep them clean.
Employees inform all visitors about the COVID-19 related code of conduct.
Customer service representatives and visitors can keep a distance indoors.
Disinfectants are available to everyone.
Employees monitor visitors and, if necessary, send a person exhibiting symptoms of illness home.
Surfaces that the person with symptoms of illness has come in contact will be thoroughly cleaned.
Alcohol is not sold to people with signs of intoxication and people who are intoxicated are asked to leave.
Indoor rooms are constantly ventilated.
Provide feedback on the COVID-19 security of the service!
Feedback helps service providers to improve their service. Based on the feedback, we are also able to evaluate the compliance of the service provider with the Goodwill Agreement. If necessary, we will remove the service provider's safety sticker and the corresponding label from Visit Tallinn and Visit Estonia tourism websites.