By Priit Koff • 15.02.2018
While Tallinn may not strike you at first as a haven for wine connoisseurs, it actually boasts a formidable selection of decent wine bars and entertainment venues. Below is a geographically assembled selection of different venues that a proper wine lover should not miss. We start off our journey in the heart of the city.
R14 is a brand new wine bar and restaurant in the heart of the pulsating Rotermann district in the city centre. There is a small area for wine tasting near the bar upon entering, but the restaurant seats considerably more, and provides fantastic opportunities for pairing different wines with the variety of dishes on offer. Do not hesitate to ask the 'grand old man' of the Estonian wine scene, Mr Rein Kasela (affectionately known to everyone as Papa Kasela), for recommendations, as the list of wines available by the glass could overwhelm those oenophiles who do not possess an encyclopaedic knowledge of every grape-based beverage ever produced in the world. Set in a historic limestone powerhouse with tall ceilings, R14 is worth the trip here if you're looking for a great conversation about wine, or a delicious meal.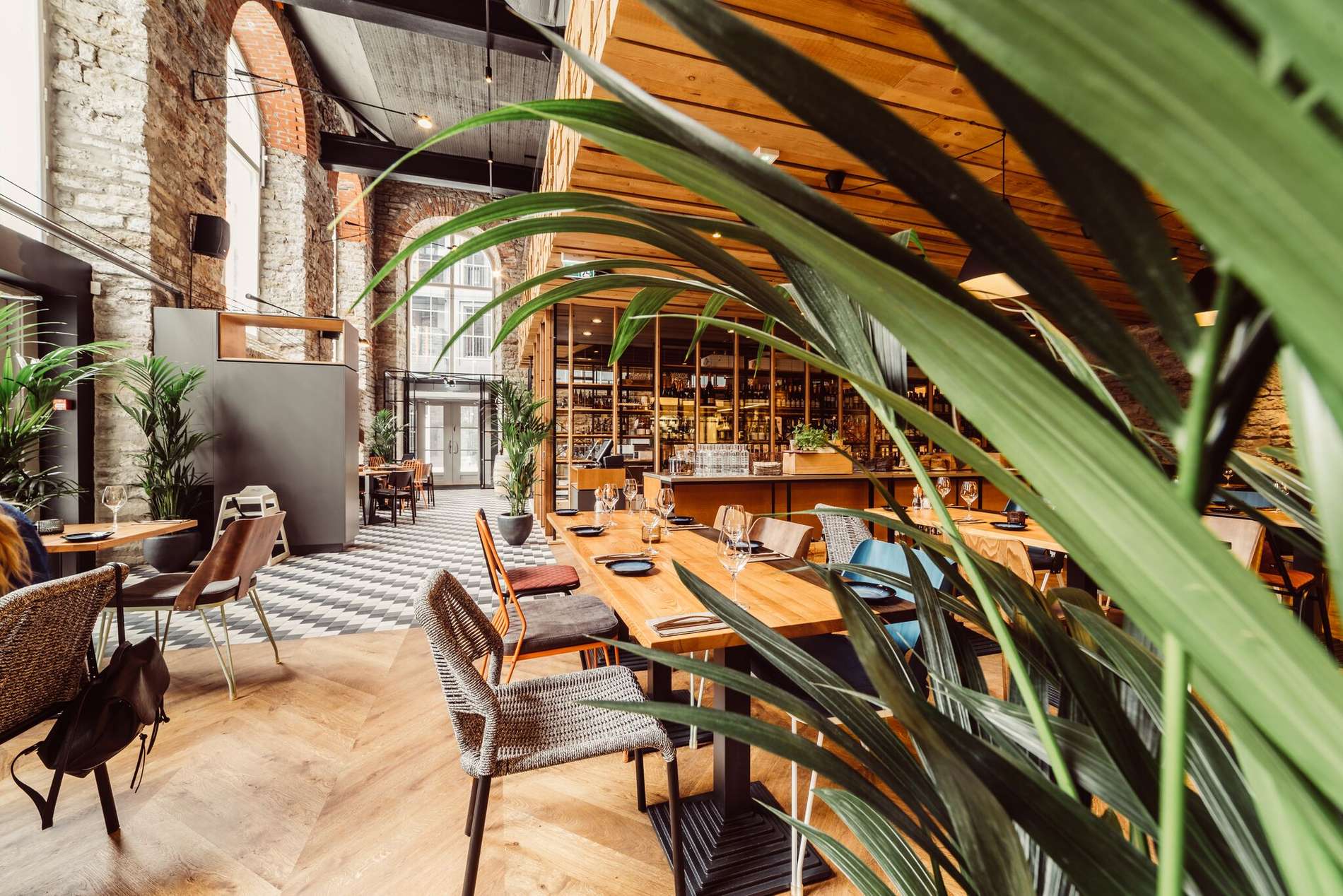 Photo by: R14
If you're more interested in getting a quick bite to eat but don't want to miss out on great wine, then head over to Flamm, located almost next door, in the very same Rotermanndistrict. Flammkuchen or tarte flambeé is a traditional dish from the Alsace region, featuring very thinly rolled-out bread dough, covered with cream cheese, and all imaginable toppings known to lovers of good food. The list of flamms is remarkably extensive (but not expensive!) and sources claim that the quality is almost shockingly authentic. Each flamm (please do not say pizza) pairs very well with a particular wine, so make sure to ask the lovely staff for advice. The place does not have a lot of seats and is very busy after office-hours, when young urban professionals from nearby offices flock there to catch up on the day's events. Luckier patrons might get a chance to sit right at the kitchen counter and see the delicious pastries come fresh from the oven.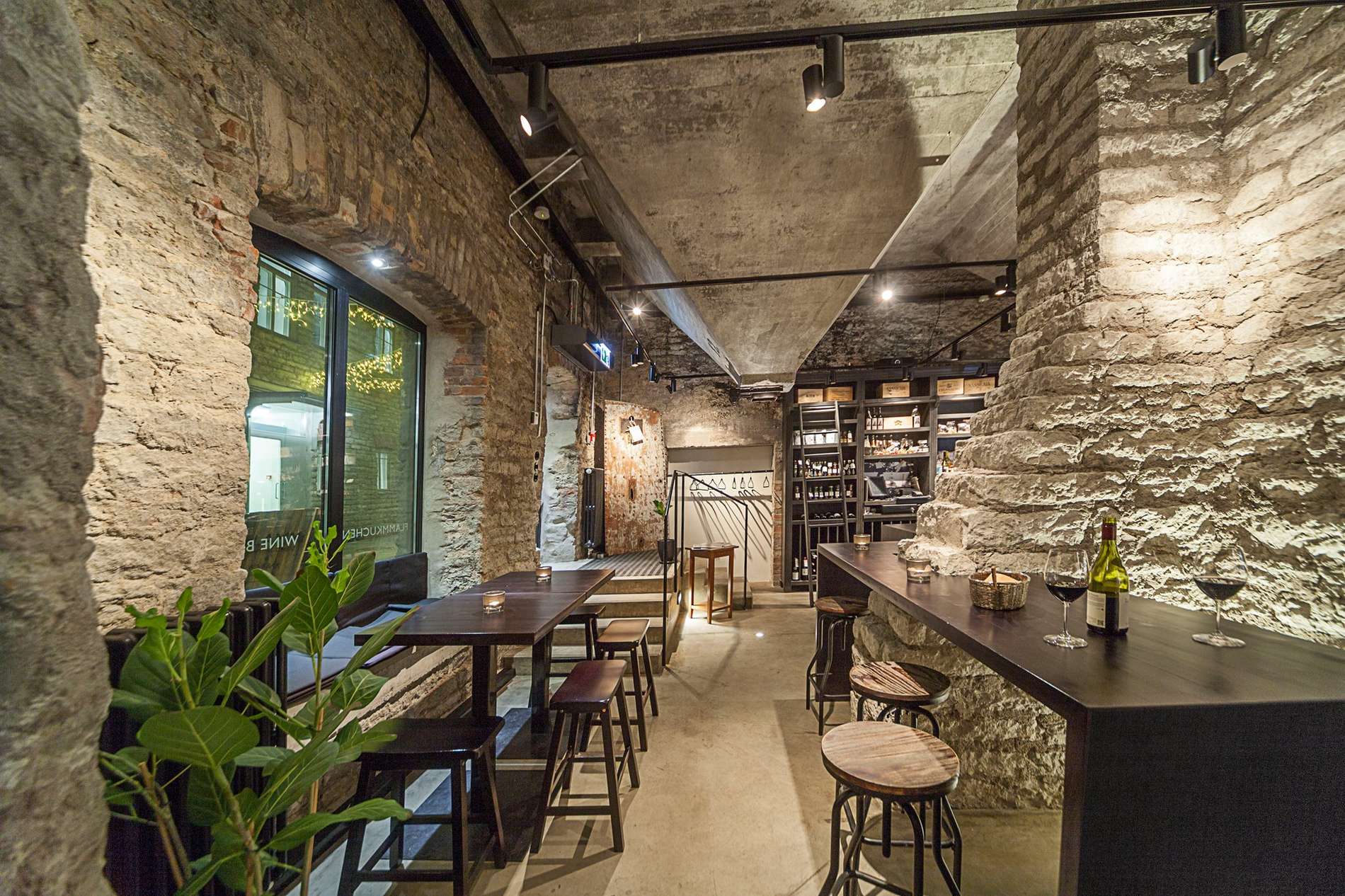 Photo by: Flamm
Venturing out into the Old Town, your first port of call should be a staple of the Tallinn wine-bar scene – Gloria Wine Cellar. This place carries about it an air of prestige, fitting for what is a local institution. The restaurant upstairs echoes days gone by, and the wine-cellar downstairs takes you on a journey to a time long-forgotten – when men were men and ladies acted as ladies. Sit by the fireplace or find refuge in one of the many grottos; Gloria's wine cellar evokes a feeling of good times celebrated about a century ago, with a wine selection to match.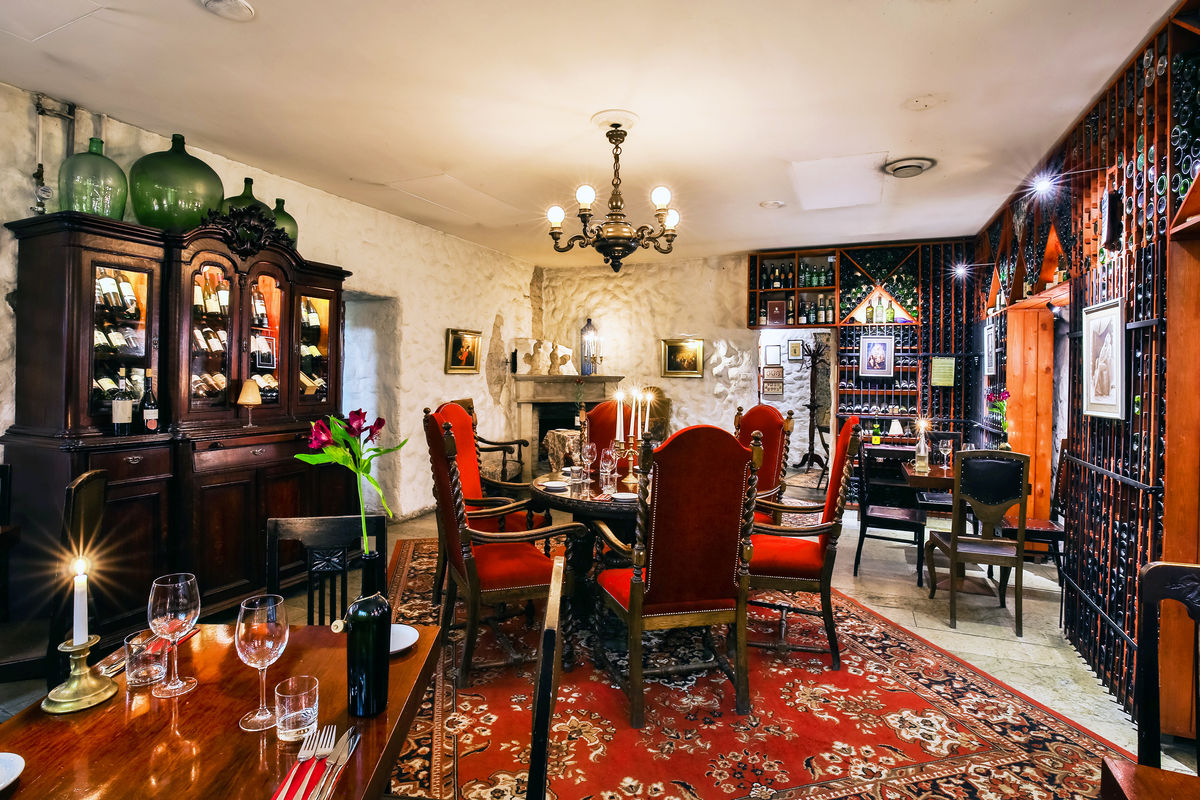 Photo by: Tiit Mõtus
Head on out to Rataskaevu street just beyond the fairytale-like Town Hall Square – it's a blink-and-you'll-miss-it kind of a spot, but Osteria del Gallo Nero certainly lives up to its Italian name. It's a small bar, serving wine and simple food in a very Italian atmosphere. There's usually italopop blasting on the stereo system and the selection of fine Italian snacks ranges from your standard prosciutto, all the way up to more exquisite cheeses and marinated vegetables. The tiny room is usually heated up to a temperature that matches hot summer nights in Tuscany, as the owners wish to make their customers feel at home… their home, to be more precise.
Photo by: Osteria del Gallo Nero
From Rataskaevu, it's only a grapeseed's throw to get to Lai street, where one can continue the international adventure in discovering viticulture. Just around the corner you'll find a simple but clever place with a name that carries the most appropriate of all questions – Wine Not? Young wine enthusiast Carlos takes immense pride in showcasing the best his home country has to offer to the world. It may come as a surprise to some, but Portuguese wine is not only limited to just vinho verde, there's much more to offer. Carlos will not shy away from giving you a lengthy (but very interesting!) lecture on the finer aspects of Portuguese wine. And thanks to a brilliant invention called Coravin, all bottles can be tapped to sample without ruining the quality of the wine.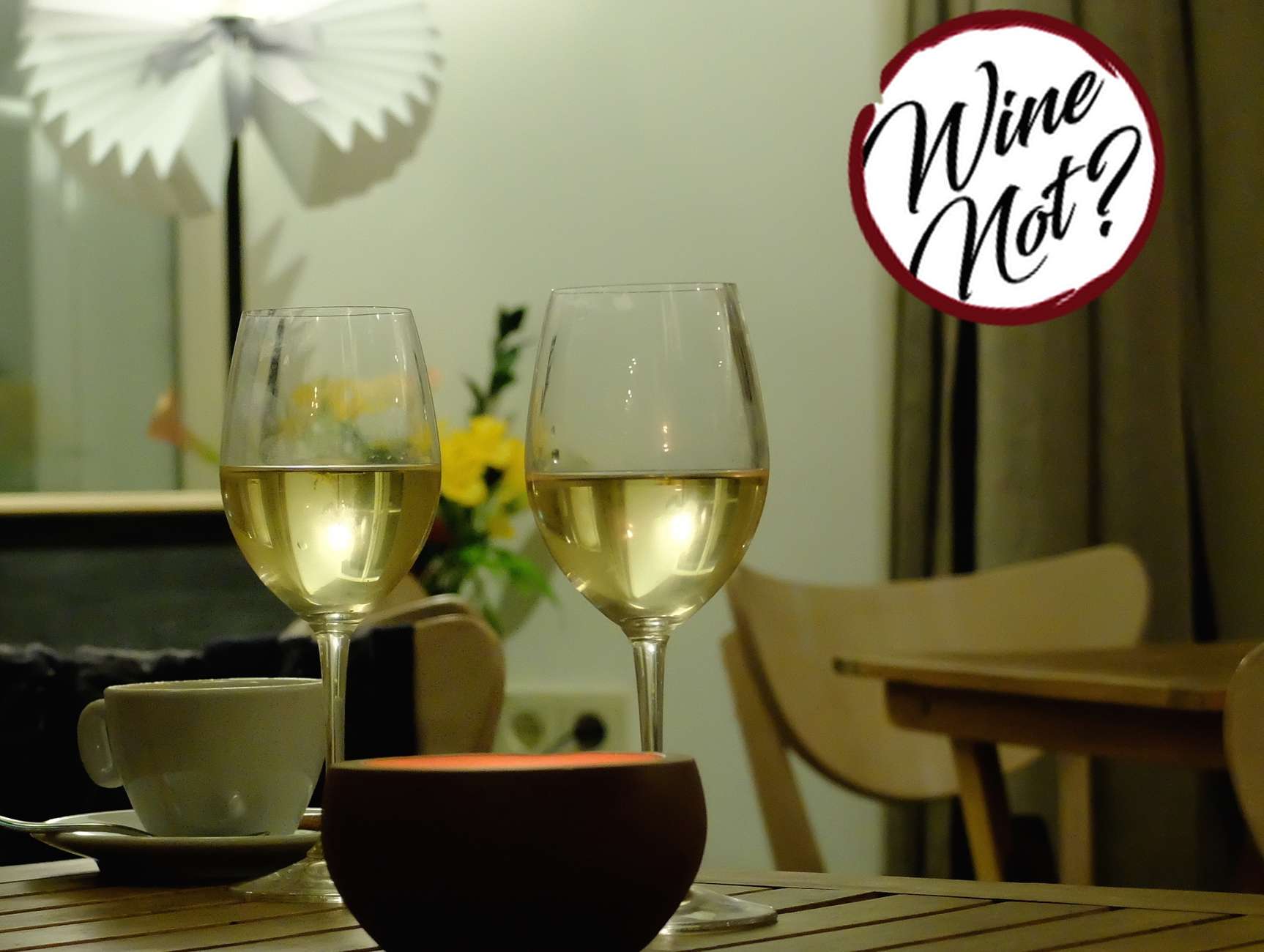 Photo by: Wine Not?
Taking it even more international by a notch means that you have to walk a few hundred yards further down Lai street to get to Pan y Vino, managed by a Peruvian named Tony. Attracting both tourists and locals, you may walk in on any random weeknight and find yourself surrounded by a lively bunch of people who do not have to worry about having to wake up for that 9am work shift the next morning.
Photo by: Pan y Vino
If the Italian way of partying is what drives you, then you shouldn't miss Parole. Tucked away amidst cocktail bars on Vana-Viru street, this spot is guaranteed to make you feel comfortable in the company of its Italian hosts, Giuseppe and Maurizio, always on hand to welcome you and offer you the best seats in the house for live music and delicious food or snacks. Parole is named after the famous Italian pop tune and you may expect to hear the song played either live or on a record at least a few times during the night.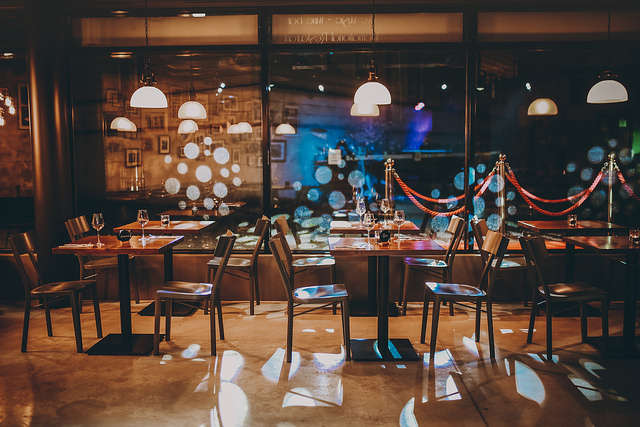 Photo by: Parole
Do not let the charms of the Old Town enchant you for too long – take a courageous step further across the railway tracks and venture out to the Telliskivi district, the home of hipsters and the Tallinn equivalent of the exciting creative hubs in London, Berlin, New York or anywhere. Right across the road from the railway station you'll find Time to Wine, sporting a novel system of pouring your own wine from a vending machine. Upon arrival, you're given a card to access the intriguing display of wine – one simply has to enter the card in the machine and choose from about 15 wines to take by the glass, only needing to specify the quantity. While the system is ludicrously simple, and the atmosphere cosy, you may run the risk of losing track of your consumption, and end up with a hefty bill for the night's entertainment!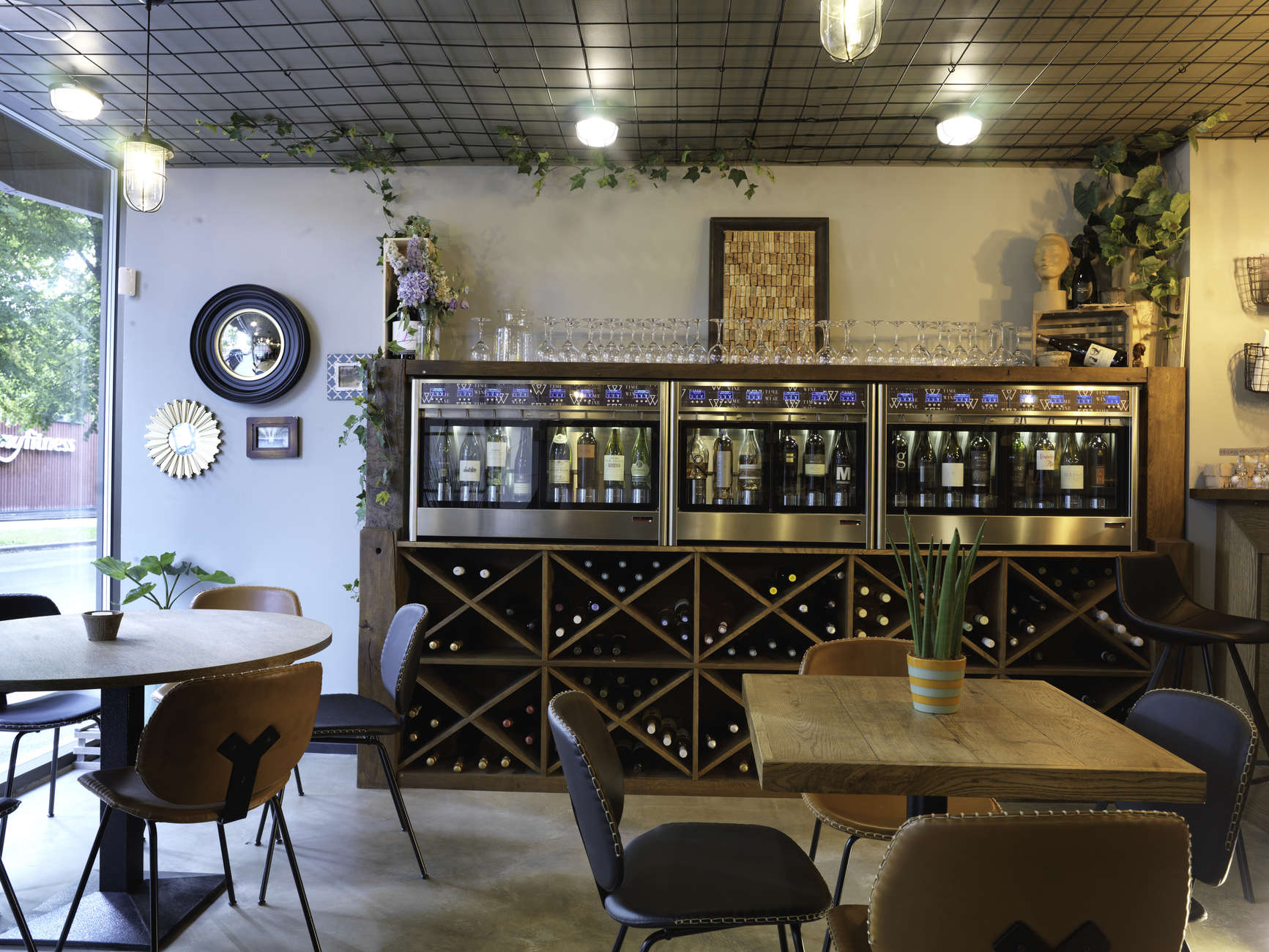 Photo by: Time to Wine
Just a few blocks down the road there's Tiks, a perennial favourite amongst the hip local community. Operating both as a wine shop and a wine bar, there's always a steady crowd of people walking in through the door, either to sip on a glass of wine, or to stock up for the night. While it clearly tries to establish itself as a wine bar, there's also an abundance of gin and rum available, with Tiks always guaranteeing a good time, either sitting at the bar or settling down for a very filling meat and cheese platter at one of the tables.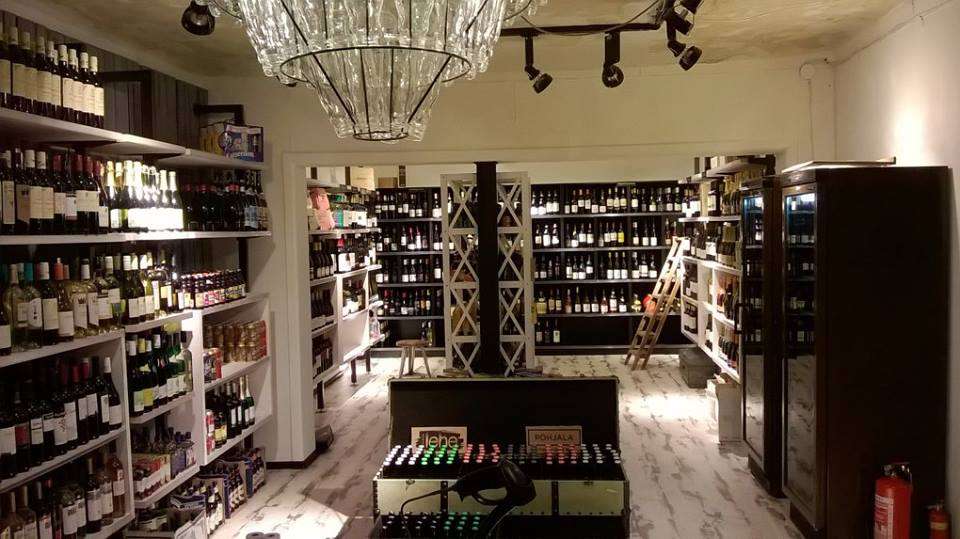 Photo by: TIKS
Further down the road on Telliskivi there's Shvips, which takes its name from the Estonian colloquial term for "being somewhat tipsy". While you do need to go across the railway tracks one more time, this place is the last point of call on the outskirts of 'Hipsterville', and is certainly worth a visit. Loved by locals, this place has an excellent selection of wine snacks and has a small-but-sturdy list of ever-changing wine favourites.
Photo by: Shvips
While there is much to discover outside Tallinn city centre, the number of wine bars decreases exponentially the further you venture from the Old Town. Enoteca Lucca on Tina street in Kadriorg provides a safe-haven for wine lovers after a walk around Kadriorg Park – there is plenty to choose from in an extensive selection of Italian wines and snacks, plus a full a la carte restaurant in the back.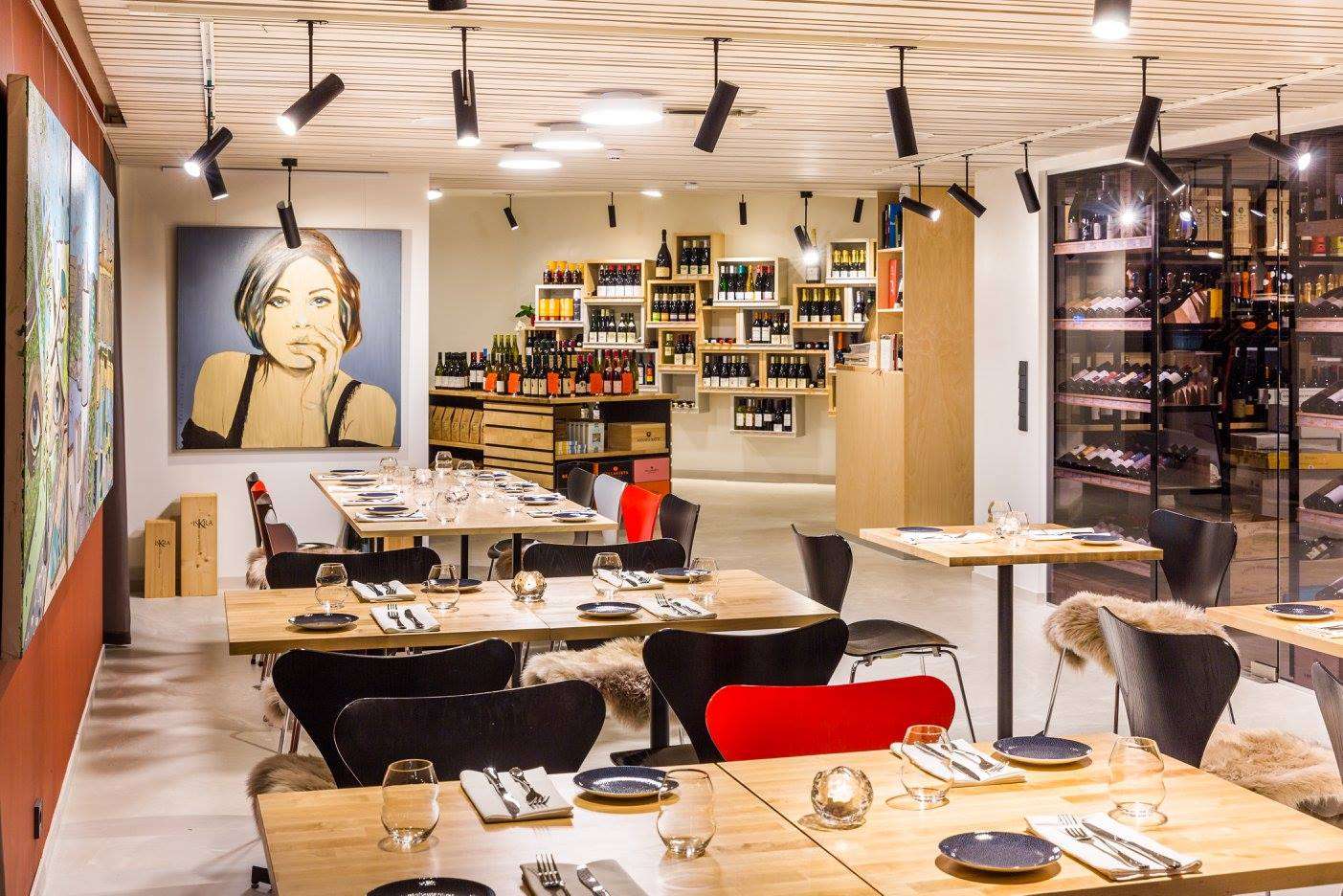 Photo by: Enoteca Lucca