Tallinn Card recommends – where to go and what to do in Tallinn
By visittallinn.ee • 12.11.2018
Tallinn Card is an
all-in-one sightseeing card
that grants you free entrance to top 40 museums and sights, a free ride with public transport, discounts for tours, entertainment, restaurants and stores. Here you will find monthly recommendations by the Tallinn Card team for exciting attractions and activities.
For November, our recommendations feature exciting museums, where you can discover Estonian nature or see the tragic events of recent Estonian history. We also advise you to use the Tallinn Card discounts, and this time we have something special for adrenaline enthusiasts, and as November is a well-known food month in Tallinn we have also listed several restaurant recommendations.
Free with Tallinn Card:
Vabamu Museum of Occupations and Freedom
Vabamu Museum of Occupations and Freedom
, formerly known as the Museum of Occupations, is renewed and features a five-stage journey from occupations to freedom. The exhibition 'Freedom Without Borders' inspires visitors to reflect on the importance and fragility of freedom. Visitors can use an e-guide available in Estonian, English, Russian, Finnish, German, Spanish, and French.
Estonian Museum of Natural History
Estonia has a rich nature. In Europe, it is rare to find such a large proportion of wilderness as we have. The more people move to cities, the more they are estranged from forest and sea.
Estonian Museum of Natural History
invites you to experience stories of Estonian nature and decipher its secret messages. They also just opened a new exhibition 'Fathers and Sons' focussing on the presence or lack of fatherly care in nature and bringing attention to fathers in animal and plant kingdoms, extension of generations, and the fate of species.
Discounts with Tallinn Card:
TopGun Shooting Range
TopGun shooting range
in the beautiful Pirita district offers an exciting and adrenaline-filled experience to every taste. TopGun arsenal includes a wide range of weapons, from .22LR calibres to 50 AE, and introduces many manufacturers, such as Smith&Wesson, Ruger, Heckler&Koch, Magnum Research, and many others. 30% discount with the Tallinn Card from 6 Gun, 8 Gun and 10 Gun packages!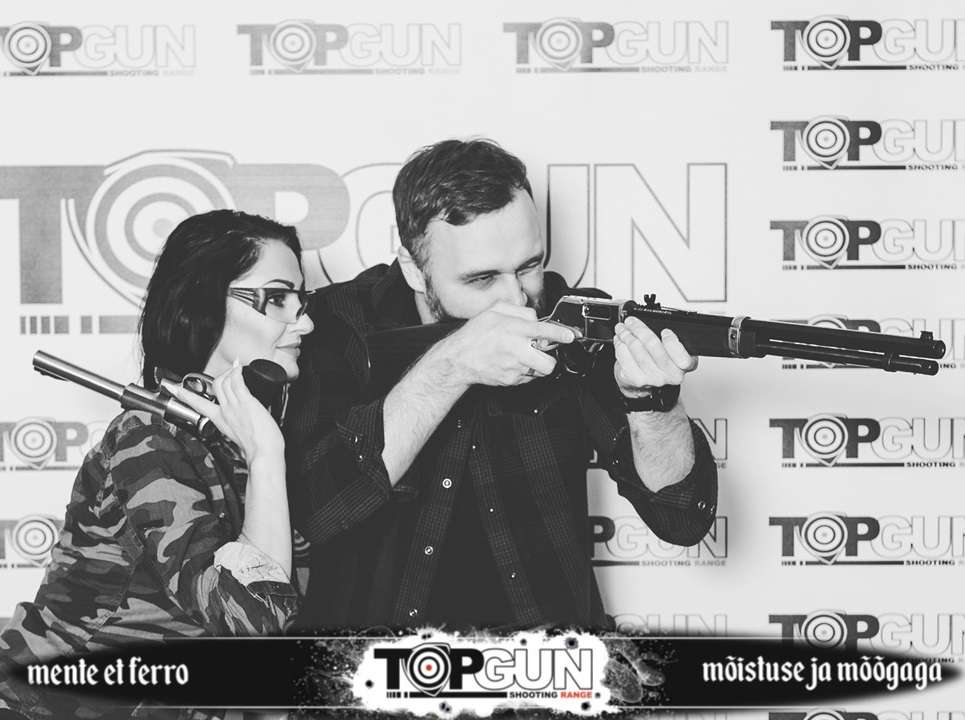 Peppersack
Enjoy the restaurant
Peppersack's
medieval interior with a hearty dinner and drinks of historic formulas that take you back in time. The evening programme includes a historical performance of sword-fighting for honour, fame, and the heart of a beautiful lady. A 10% discount with the Tallinn Card.
Ribe
Restaurant
Ribe
offers delicious meals and a great service, which has been recognised with several awards through years. The Scandinavian restaurant guide 'The White Guide' listed Ribe as one of the top 25 Estonian restaurants. A 10% discount with the Tallinn Card.
Platz
Restaurant
Platz
in the modern Rotermann Quarter in the heart of Tallinn has a versatile menu, which includes vegan meals and food for people with gluten or lactose intolerance. Platz is suitable for any meal from a quick lunch to a several-course dinner, fun with the whole family or an enjoyable night of wine and great company. A 10% discount with the Tallinn Card.
This should give you a day's worth of activities on your visit to Tallinn, but remember to check out all
Tallinn Card offers
!
Regardless of your visit time, buy your own Tallinn Card from our
online shop
!