Tallinn Card: what to visit in November?
By Tallinn Card • 28.10.2019
Here are our recommendations for fall activities with Tallinn Card, the city's all-in-one sightseeing pass. In November, we celebrate Father's Day (10.11). It is a wonderful occasion to take some time off with your family, visit an exhibition, or perhaps, even test yourself in the best escape room of the city. A perfect way to wrap up a day spent together is a shared meal in one of the cosy restaurants of the Old Town. And you can enjoy all that in a budget-friendly way!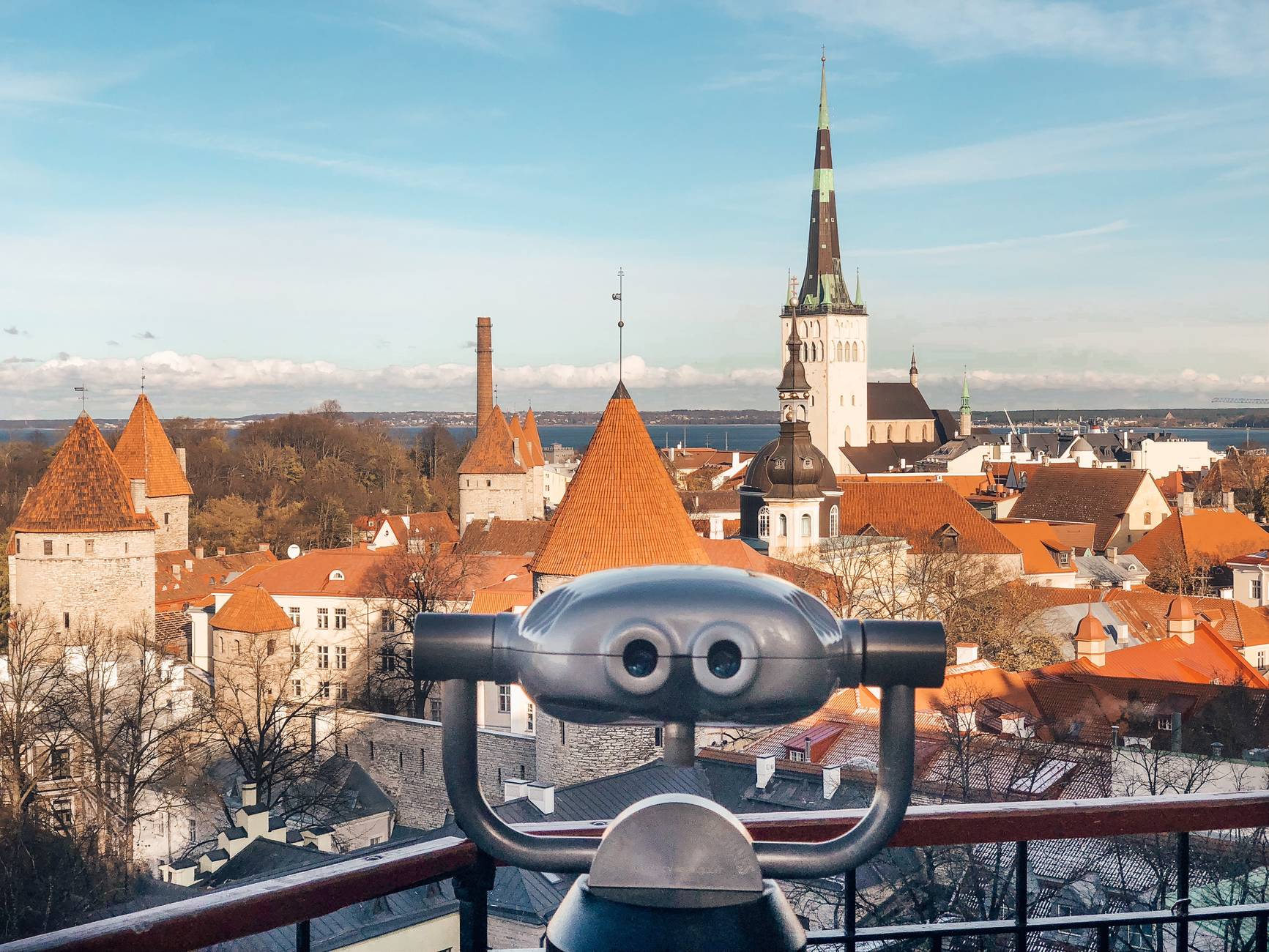 Tallinn Card provides free admission to the city's best museums and sights, free rides on the public transportation system, discounts on tours, entertainment, restaurants and shops. With one adult card, you can also take along up to two children aged seven and under.
Make your selection from the dozens of
Tallinn Card offers
or check out our recommendations for November:
Estonian Museum of Natural History
One of Tallinn Old Town's many inner courtyards hides the secret world of animals, birds and plants: the
Estonian Museum of Natural History!
In the three-storey museum, you will get an overview of Estonia's flora and fauna, from swamps to forest, from insects to mammals. An especially exciting feature is the museum's augmented reality application, which you can use to explore and 'bring to life' a variety of different creatures.
Another hint for Father's Day: until the end of December, you can visit the museum's exhibition "Fathers and Sons" on the dads in the plant and animal kingdom and their relationships with their offspring. What kind of dads are bears, wolves and sticklebacks? Which dads are avid nest-builders, which are caring partners? Or quite the opposite – which species lack the nurturing instinct altogether? - This is your chance to find out.
Adult ticket 6 euros, children 3 euros / free with Tallinn Card.
Tallinn Russian Museum
Located on Pikk Street, the
Tallinn Russian Museum
focuses on the local Russian community and Russian culture in Estonia. The permanent exhibition explores the interesting history of Russian-language education and its daily life in Tallinn from the 18th century until 1944. Many fathers and grandfathers will surely find familiar elements and exhibits from the time they started school.
Until the end of December, the museum is also exhibiting artist and restorer Olesya Kachanovskaya-Münt's project "Culture Dust", which looks at the role and mission of today's artist.
Adult ticket 4 euros, children 3 euros / free with Tallinn Card.
Affect Laboratories escape room
It is no wonder that TripAdvisor has rated the
Affect Laboratories
in Kalamaja as the best escape room in Tallinn: the horrifying experiments test your smarts as well as your nerves. Put your family's or friends' teamwork to the test in extreme conditions and find each other's hidden talents! There is nothing to lose because as, according to the laboratory: after going through these experiments, all other challenges will seem trivial.
These human experiments welcome groups of 3-5 and are meant for those 14 and over. Each experiment lasts for about 60 minutes.
20% discount with Tallinn Card.
Restaurant Peppersack
The restaurant
Peppersack
is situated in a 15th-century merchant's house, right outside the Town Hall Square. It is the perfect place to end a November day jam-packed with adventures! Awaiting you is a hearty menu and a trip back through time to renaissance-era Tallinn, when the cosy house was home to the Peppersack spice merchants' family.
On a brisk fall day, warm up with a pork shank and sauerkraut or perhaps a spicy wild game sausage in mushroom sauce. If you happen to visit the restaurant around dusk, be prepared for a truly exciting performance: every night, around 20:30, the main hall of the restaurant turns into an arena for sword fighting!
10% discount with Tallinn Card.
Restaurant Spot
If you wish to include modern, Scandinavia-inspired taste experiences into your fall adventures in Tallinn,
Spot
is just the right place to visit with your Tallinn Card. The idea for the restaurant was born out of a love for modern European cuisine, and the selection includes fresh, seasonal meals from vegetarian to seafood and meat dishes. The cosy medieval rooms at Spot are perfect for enjoying dark autumn evenings!
10% discount with Tallinn Card.
Russian Theatre of Estonia
A night at the theatre is a wonderful way to break the routine. Located in Freedom Square, the
Russian Theatre
is a sight already for its decor alone: built in the 1920s as an upscale cinema, the doors of the building hide a sumptuous neo-rococo-style interior. The theatre is the only professional Russian-language theatre in Estonia. Its repertoire includes authors from Russia, Estonia and beyond.
Most of the performances are in Russian, with simultaneous interpreting into Estonian. If, however, your Russian and Estonian skills still need some honing, you will surely enjoy the visual piece "Little Vasya". Based on Leonid Andreyev's short story The Life of Vasily Fiveysky, the play talks about the loss of faith, love, misunderstanding, fear and apathy (duration 1h, recommended for 16 and up). Performances on 8.11, 23.11 and 18.12.
By the way, the theatre is a candidate for one of Russia's most renowned public awards, the Stage Star 2019. The troupe has been chosen among the three best Russian theatres outside of Russia. The winner will be announced in December.
Tickets are 20% off with Tallinn Card.
Additional information
See all Tallinn Card offers
on our website
. Do not forget to try the online calculator on the right to see how much you can actually save with the card!
The Tallinn Card can be purchased at various
sales points
as well as from our
webshop
. Choose the option that suits you best and make the most out of your visit to Tallinn!