Tallinn is a cosy capital with clean air and a relaxed vibe. Historical and cultural legacies from different eras contrast with its vibrant and creative urban environment.
Tallinn enchants with its medieval Old Town, included in the UNESCO World Heritage List, varied districts and rich urban nature. A lively, year-round cultural scene and culinary delights inspired by local traditions and Nordic cuisine add further layers of interest.
As a modern, sustainable and innovative capital, Tallinn offers perfect opportunities to organise conferences, motivational trips and events.
Tallinn is an evolving city that will never be finished. Each season reveals a new facet, providing a reason to come back and stay a little longer.
Medieval Old Town, a UNESCO World Heritage site
A UNESCO World Heritage site, Tallinn's Old Town is a fairy tale come to life. Here you will find the oldest continually operating apothecary in Europe, the St Olaf's church, what was once the world's tallest building, Northern Europe's mightiest defensive wall and system of towers dating to the Middle Ages, and one of the best-preserved Gothic town halls. The first public Christmas tree in Europe was also erected in Tallinn.

The Old Town is Tallinn's beating and burgeoning heart to this day. Cosy cafés tucked in inner courtyards, world-class restaurants, intriguing contemporary art galleries, exciting museums, and a year-round event calendar all make Tallinn's Old Town a source of admiration and discovery. For a place so historic, it always has something new to offer.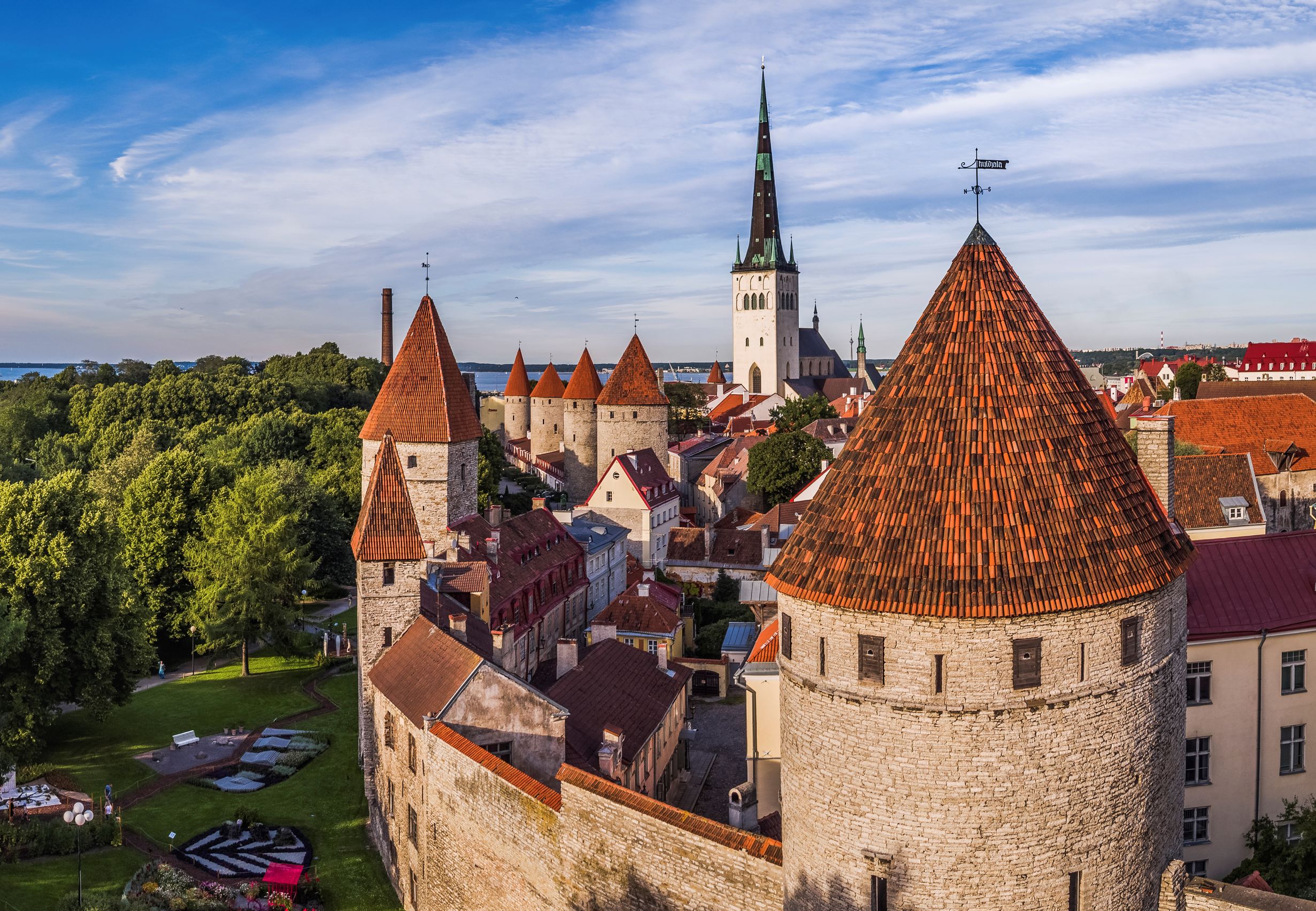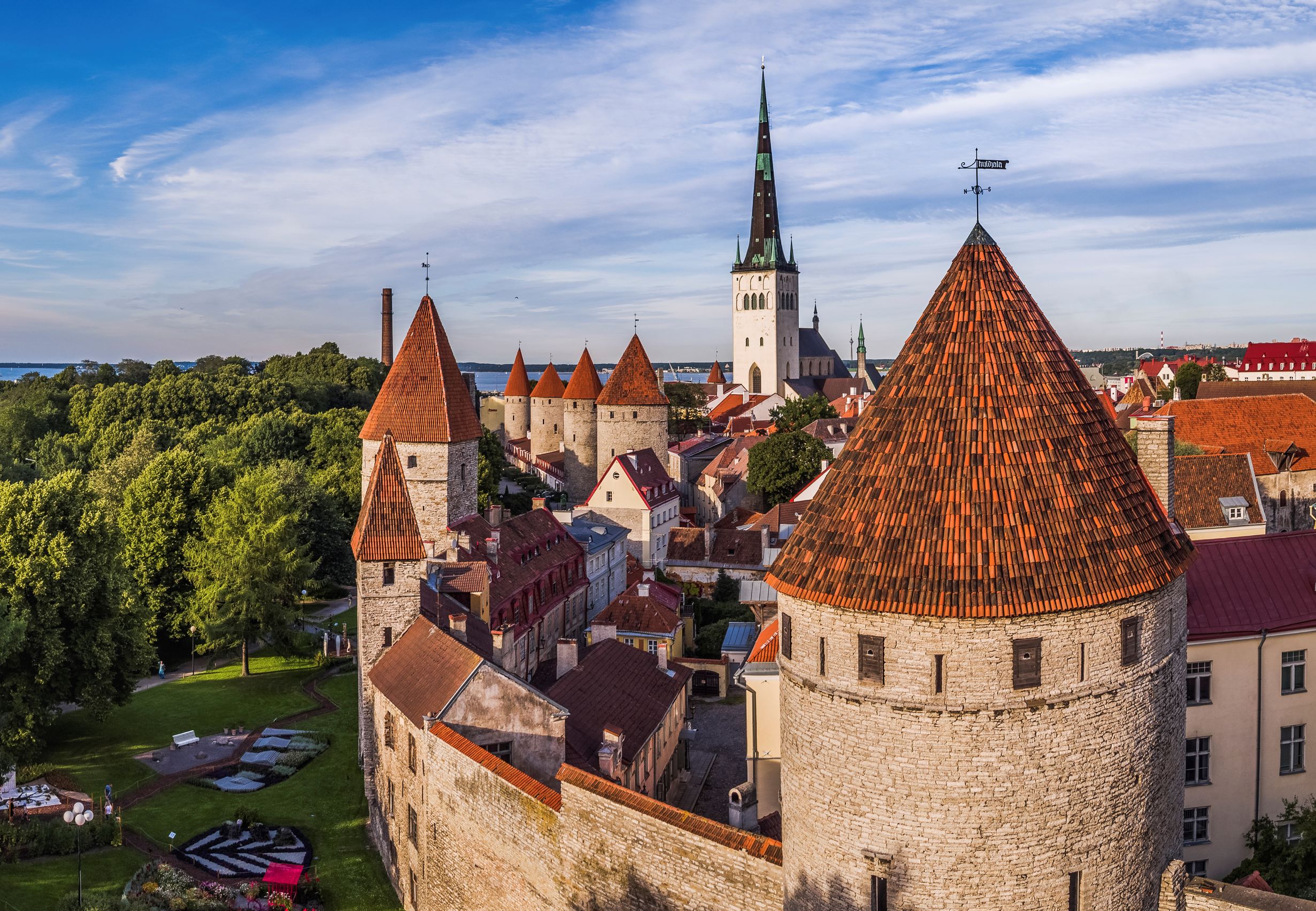 City of colourful contrasts
Tallinn is no metropolis, but it has many unique experiences to offer, from small pop-up exhibitions to song festivals with choirs of tens of thousands of performers.

The different districts of Tallinn are beautifully distinct. Walking from one to another can feel as if you have travelled to an entirely new city.

Next to the medieval Old Town is Kalamaja, once home to fishermen and factory workers, and the former industrial districts of Telliskivi, Noblessner and Rotermann – all of which are now culture and design hubs.

The Baroque palace of Kadriorg and its surrounding park, commissioned by Czar Peter the Great, attract visitors with their luscious greenery, intimate cafés and grand art museums. Next to is Lasnamägi, an example of Soviet-style residential architecture. The seaside districts Pirita and Rocca al Mare and the village-like district of Nõmme attract visitors to spend time outdoors in their green spaces.

Further diversity is added by Estonia's four seasons, which each reveal a different side of Tallinn: white romantic summer nights, springtime bird watching, colourful autumn walks in the park, and festive, snowy winters in the Old Town.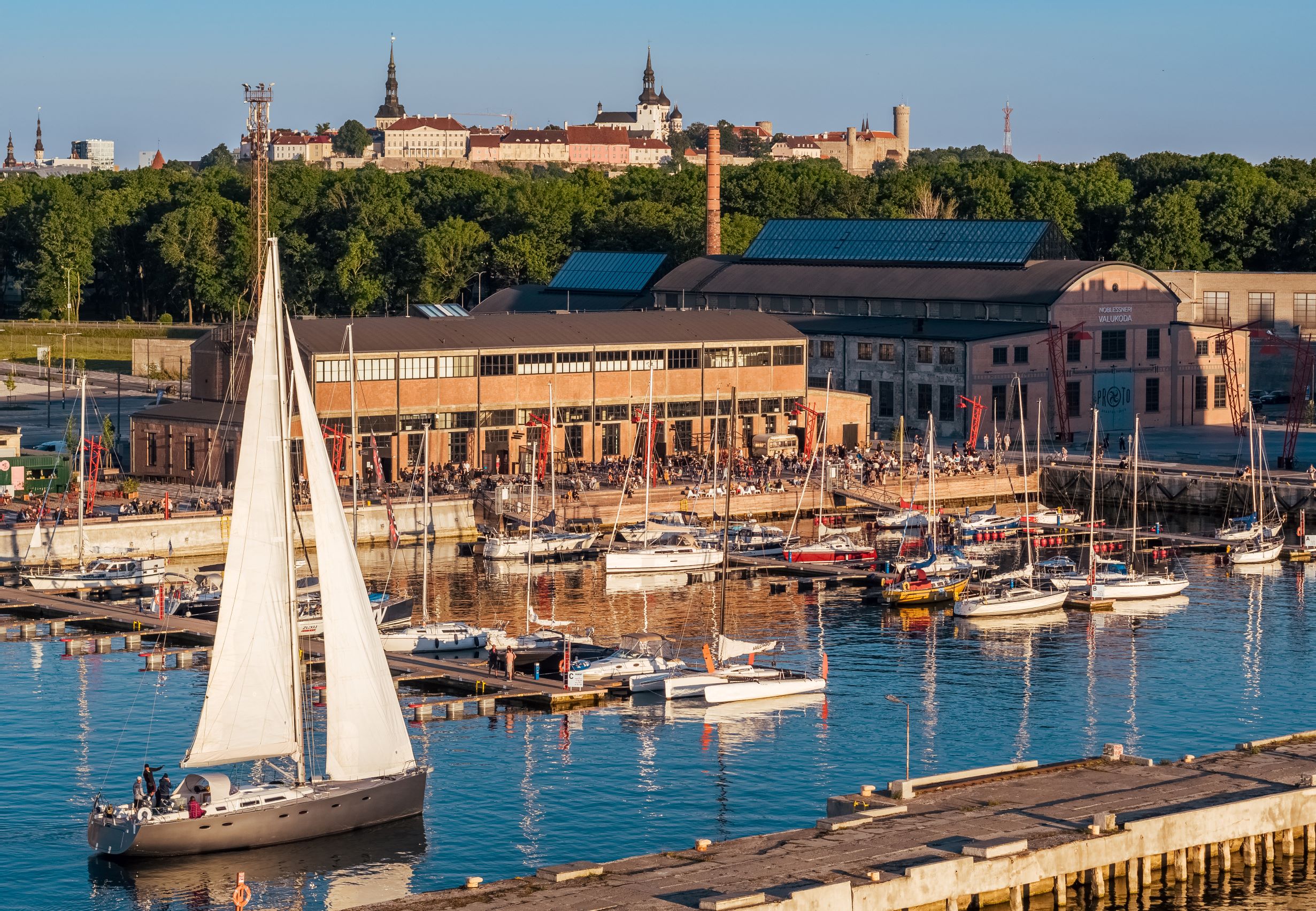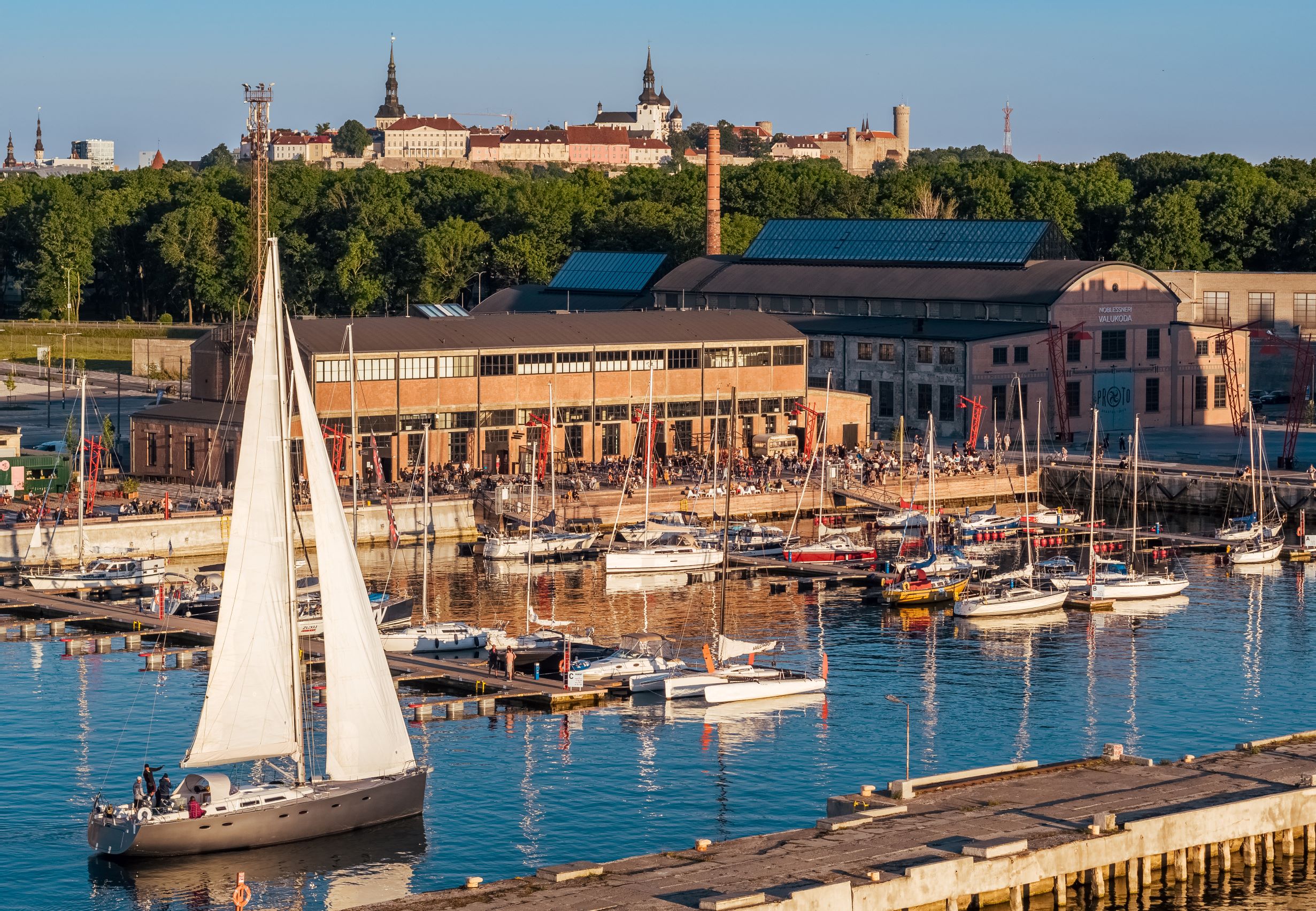 A green capital
Tallinn is a city close to nature, with a calm pace and clean air. Parks, bogs, promenades and beaches offer an escape from city life. In fact, a quarter of Tallinn consists of green spaces. Though there are lovely parks in practically every district of Tallinn, the best-known is Kadriorg's Baroque palace park and enchanting Japanese garden.

For an active holiday, visit the pinewood forests of Nõmme or the seasides of Rocca al Mare and Pirita. Savour the sea in summer by relax on the beach or taking a yacht cruise, or in the winter by taking a brave dip into the icy waters.

You can also enjoy the beauty and diversity of Estonia's nature by hiking in Pääsküla bog. Tallinn is also one of the few capitals with a Natura 2000 Special Protection Area for Birds within its territory, located on the peninsula of Paljassaare.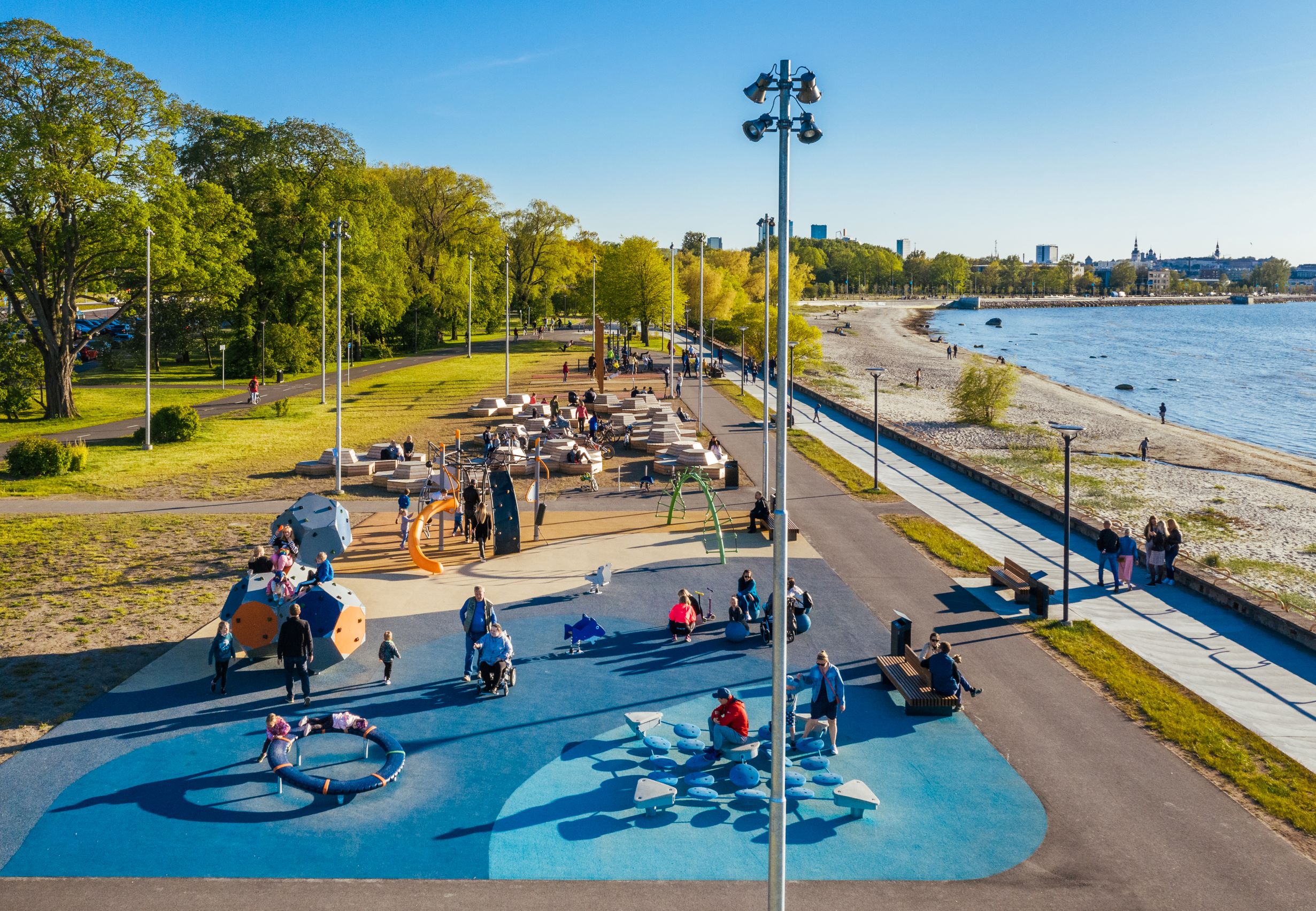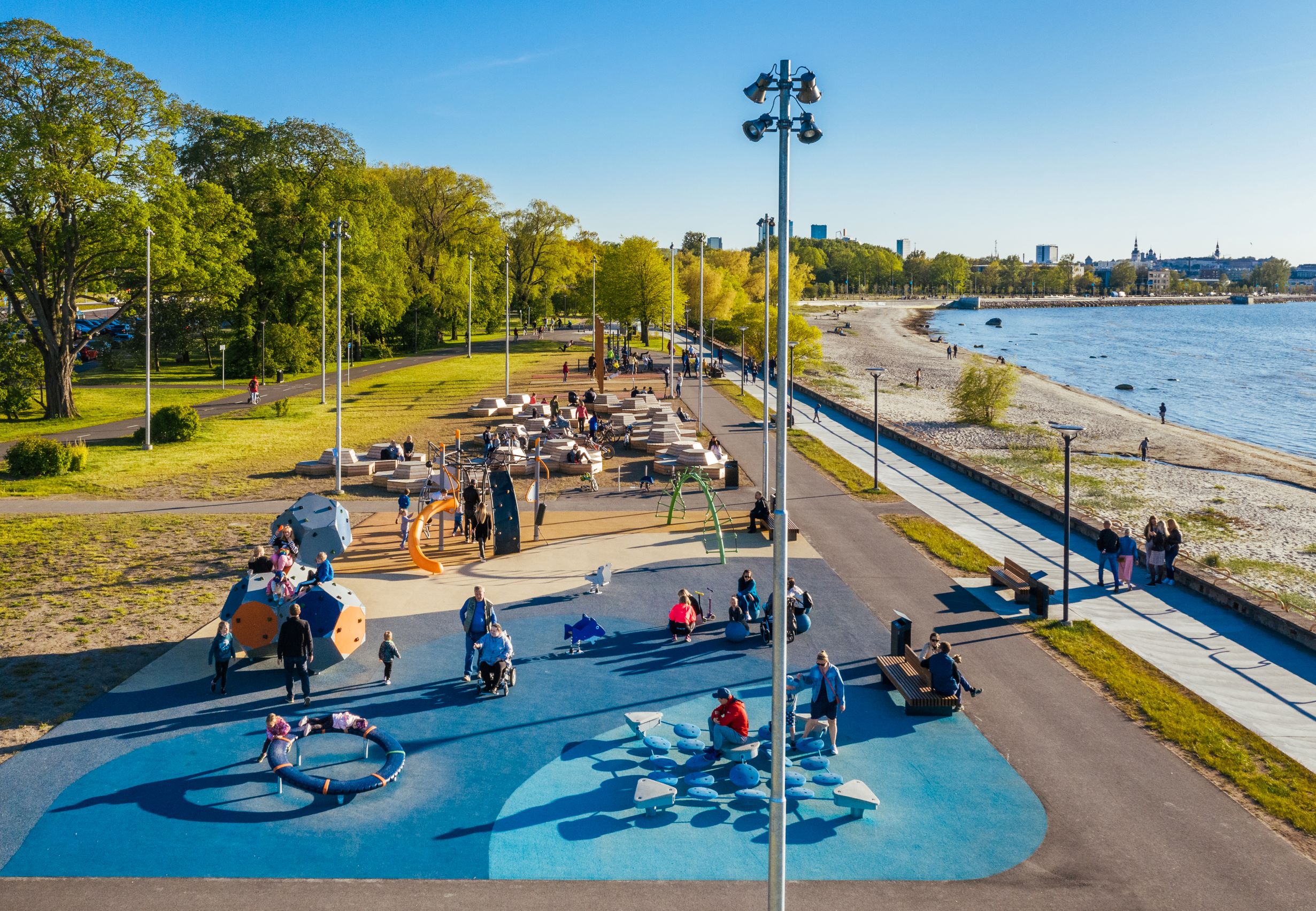 Crossroads of flavours
Tallinn is home to a bustling and evolving restaurant and café culture that pulsates with new ideas and exciting tastes.

Young and ambitious chefs lead the top restaurants in Tallinn. These culinary artists have gained experience in the world's best kitchens and are now redefining local cuisine. The keywords are organic seasonal produce and influences from Scandinavian, German and Russian cuisines. Tallinn's restaurant scene also offers excellent ethnic food from around the world.

You can enjoy novel gastronomic discoveries in every neighbourhood of Tallinn. A quiet side street can lead to the region's best pizza place, and a walk around a czarist industrial quarter can be interrupted by the smell of freshly ground coffee.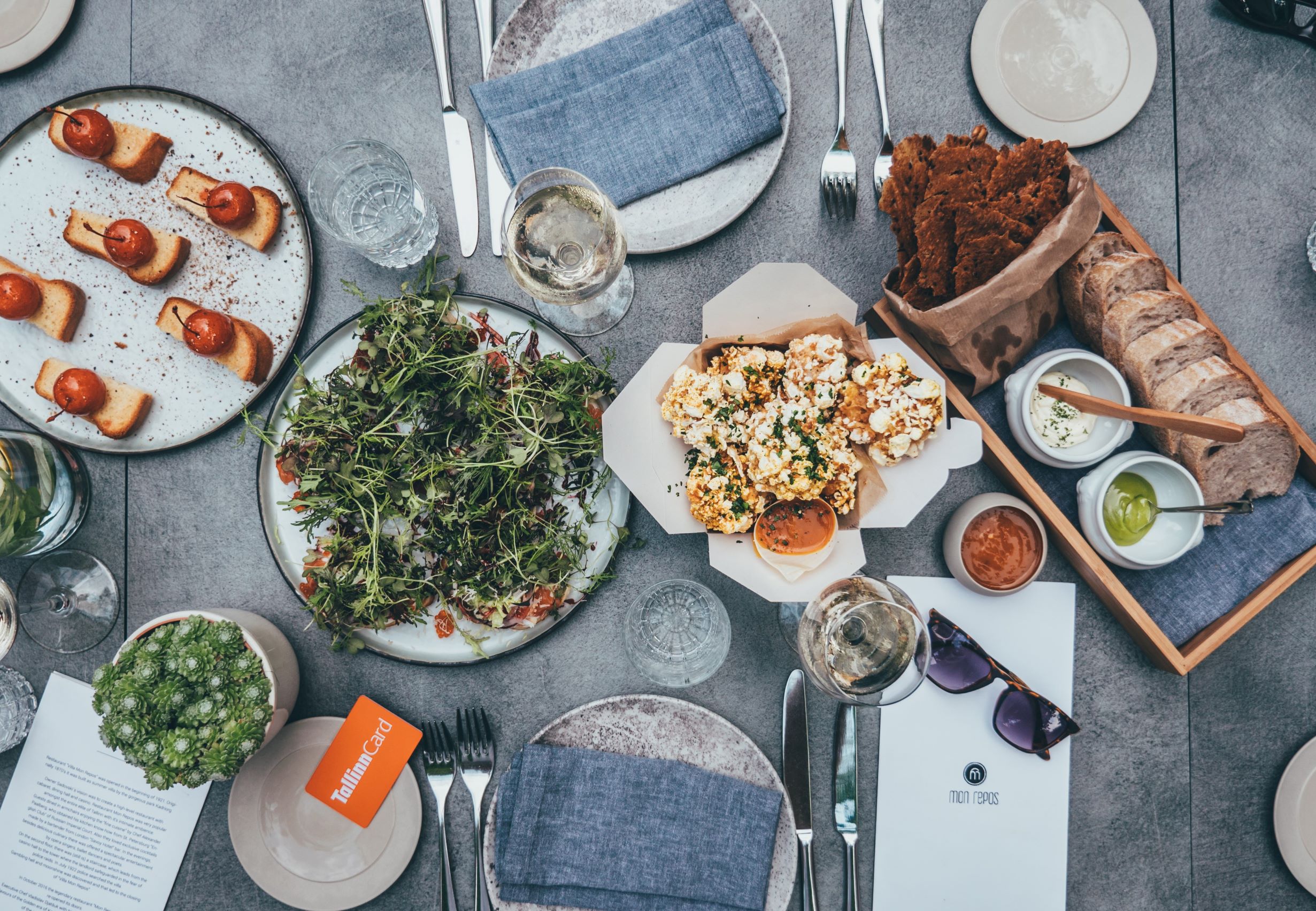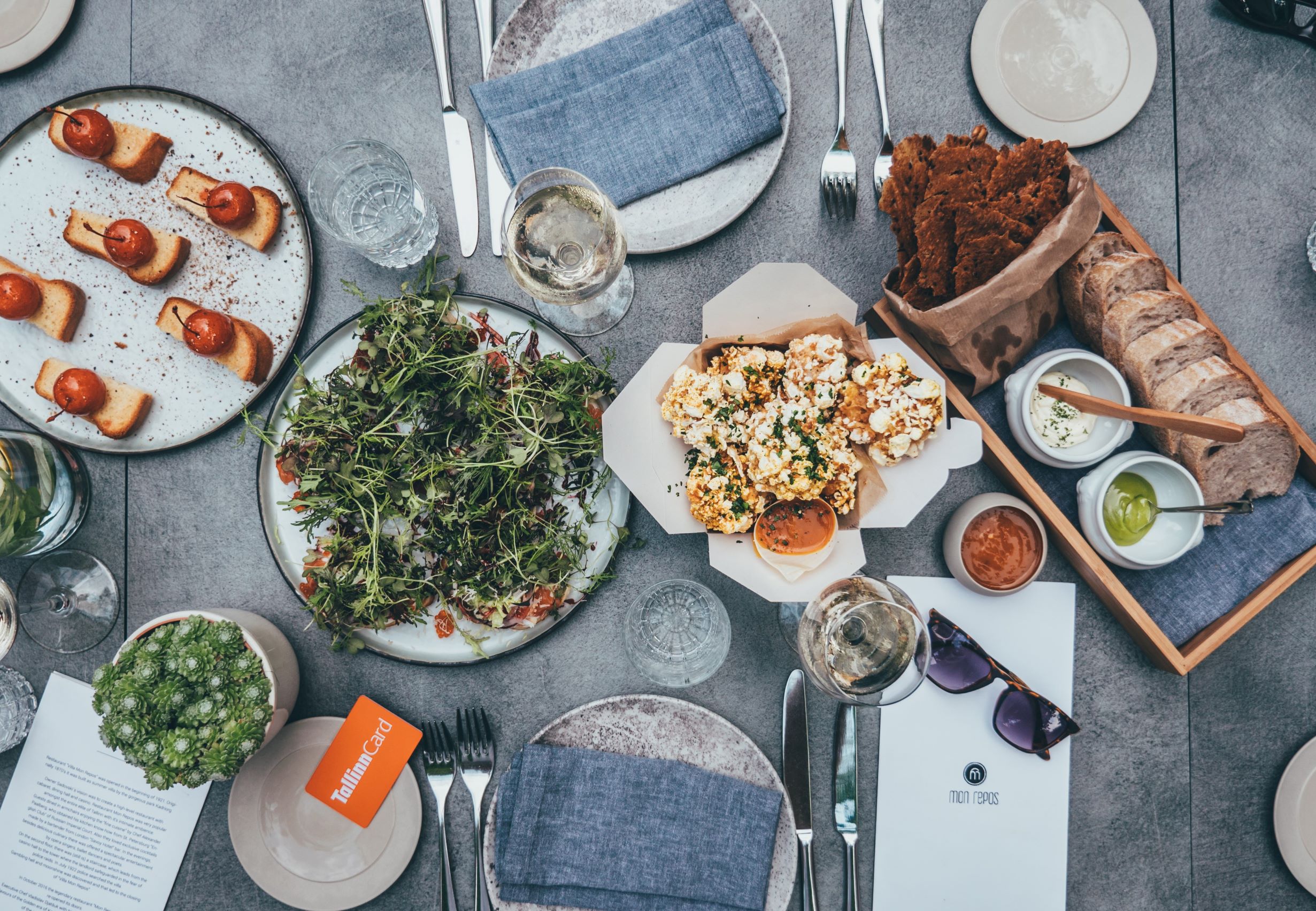 Compact for more time to enjoy
Neither too big nor too small, Tallinn is just right. The city is compact enough to stroll to your next destination yet metropolitan enough to always hold something new to discover.
All of the leading museums, sights and hotels are a short walk away from each other. And the passenger port is situated right next to the Old Town. If you do need to get somewhere a bit farther, the convenient public transport system is at your service. Even the outermost tourist destinations are only 20 minutes from the centre. With the
Tallinn Card
sightseeing pass, public transport is free.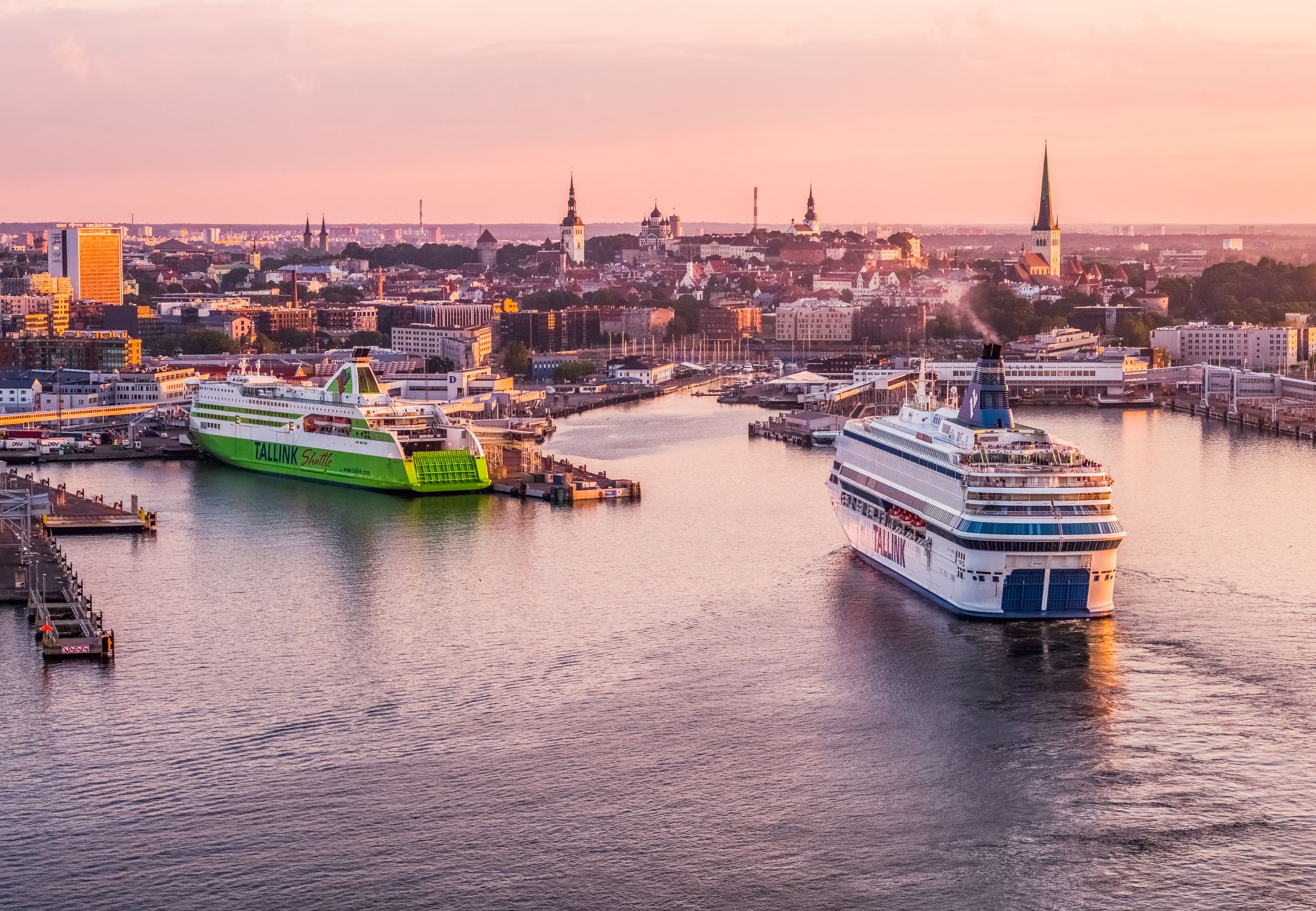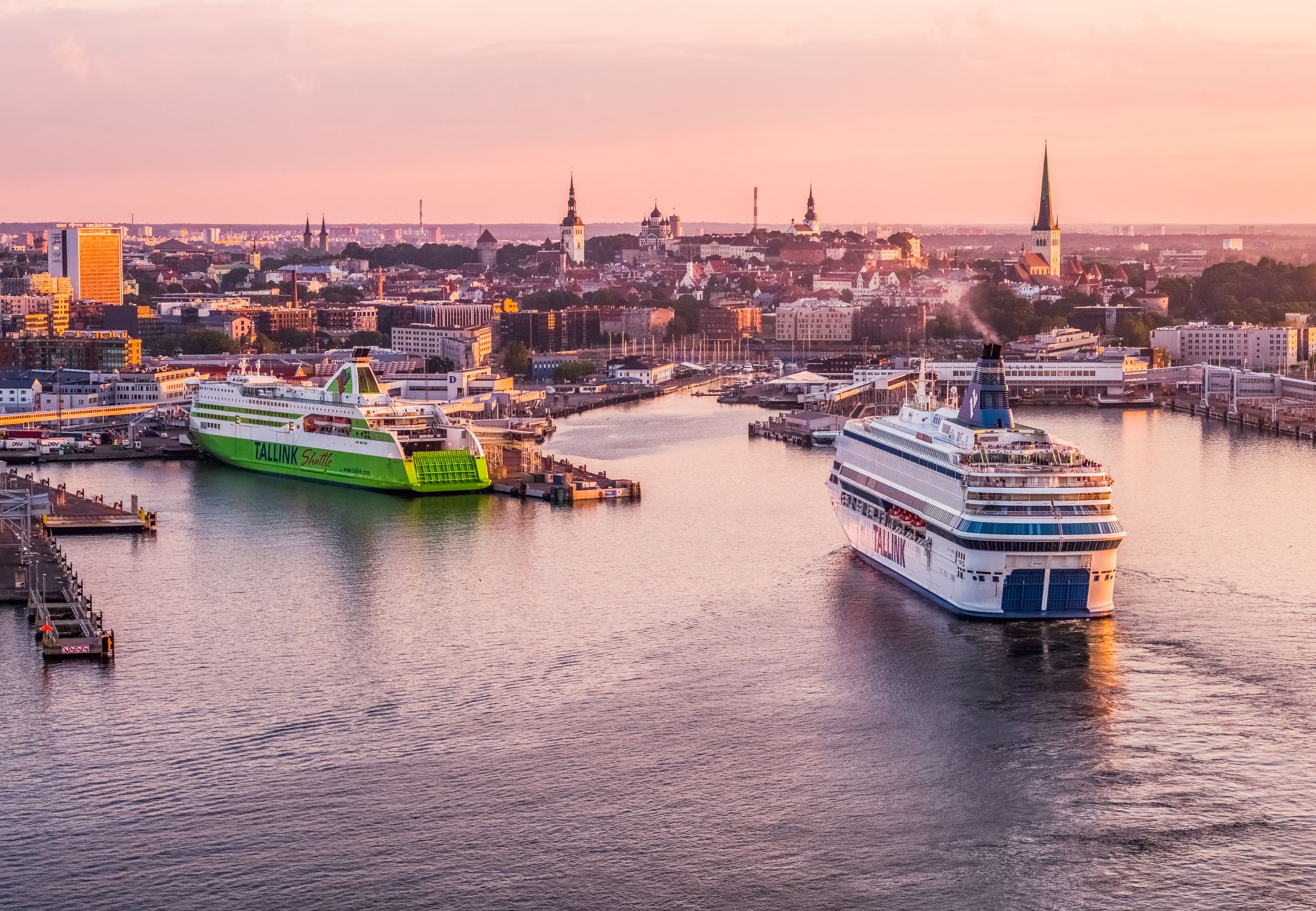 A meeting place for ideas
Tallinn is a perfect destination for conferences and events, starting from the welcoming and friendly Tallinn Airport, which is only minutes away from the city centre.

With a rich historical heritage, Tallinn offers many unique and intriguing venues for organising events and conferences. At the same time, as one of the world's leading digital countries, e-solutions and innovative thinking are part of our DNA.

Estonians are trustworthy, inventive and straightforward. Professional service providers work with each client personally and can offer custom-made solutions to make your event a hit.