Top 5 Christmas trees in Tallinn
By Laura Hiietamm • 25.11.2019
Are you looking for the most beautiful Christmas tree in Tallinn? A gorgeous tree (preferably covered with snow) is an essential part of our favourite winter holiday, and luckily the city's public spaces are decorated with some best Christmas trees in Estonia. Here is our list of the top five evergreen beauties in Tallinn.
Christmas tree on the Town Hall Square
Did you know that Tallinn was the first city in Europe to have a public Christmas tree? In 1441, the Brotherhood of Black Heads put up a decorated tree on the
Town Hall Square
(Raekoja plats), and the tradition is still going strong.
Every year, the arrival of the majestic tree on the Town Hall Square announces the start of the
Tallinn Christmas Market
with cute little wooden cottages selling everything from handmade festive decorations to mulled wine and treats. The Tallinn Christmas Market is open until 7 January 2020.
Read more about Europe's first public Christmas tree, and the highly competitive annual selection process for finding the most handsome spruce to decorate the Tallinn Town Hall Square: O Christmas tree, o Christmas tree...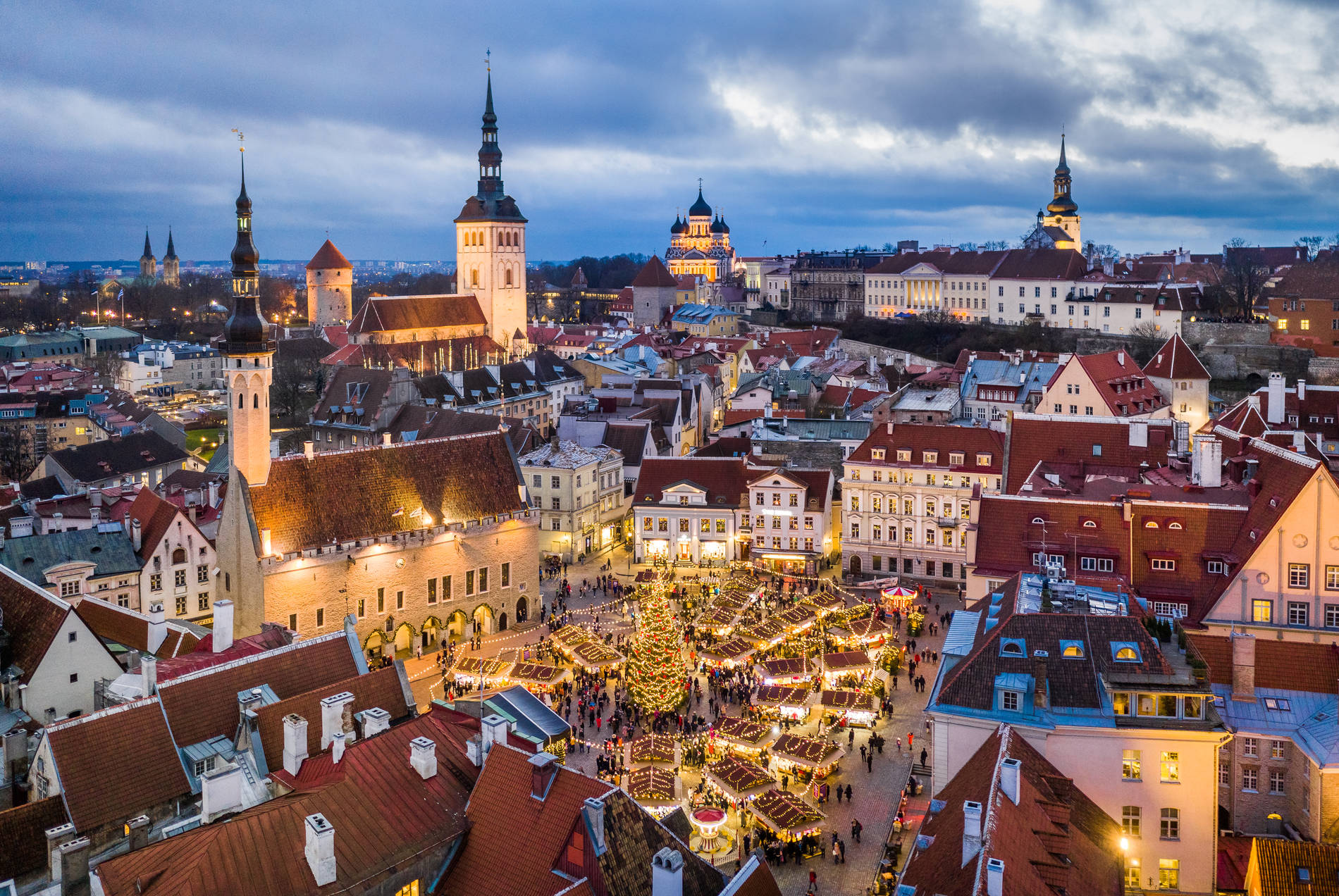 Photo by Sergei Zjuganov
Christmas tree in Noblessner Seafront Quarter
Tallinn's trendiest seaside district
Noblessner
celebrates Christmas in style: its first-ever public Christmas tree will be decorated by the home-décor brand Shishi, whose flagship store is conveniently located in the same area. The glamorous tree is revealed on 1 December.
If a bedazzling spruce is not reason enough for you to explore Noblessner, combine it with a visit to
Proto Invention Factory
, a recently opened virtual reality discovery centre. Or relax in one of the many new cafés and restaurants in the district – both
Lore
and
Kampai
have a sea view!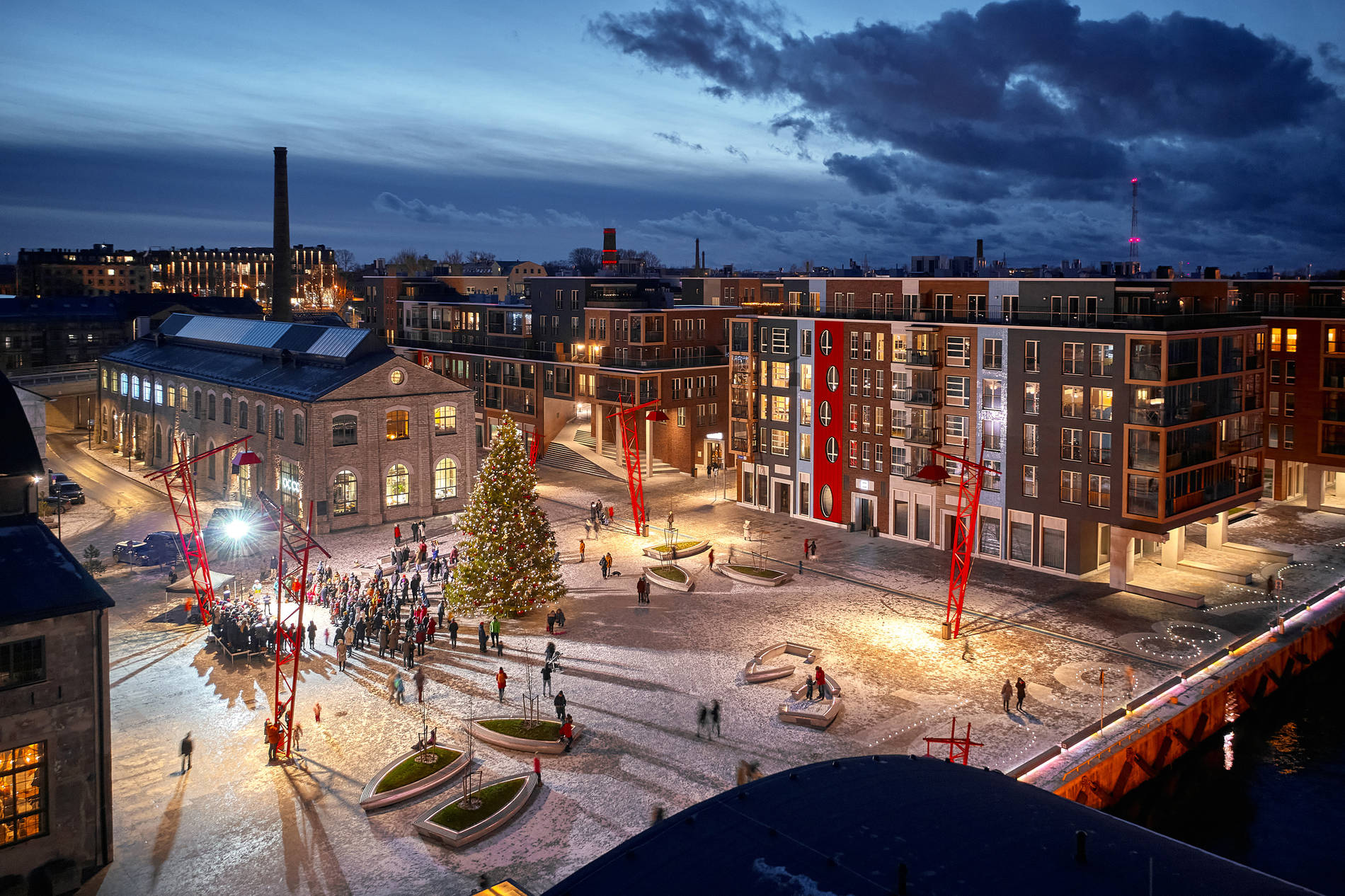 Photo by Martin Dremljuga
Christmas tree in the St. Nicholas Church (Niguliste Museum)
Shishi, the Estonian-Norwegian home-décor brand known for its elaborate decorations, has also worked its magic on the traditional Christmas tree in the
St. Nicholas Church
(Niguliste Museum). The tree opens to the public on 24 November with a festive musical programme.
If you wish to take a quiet moment to yourself, step inside the museum on weekends at 16 for a half-hour
organ music concert
(admission with the museum ticket or
Tallinn Card
).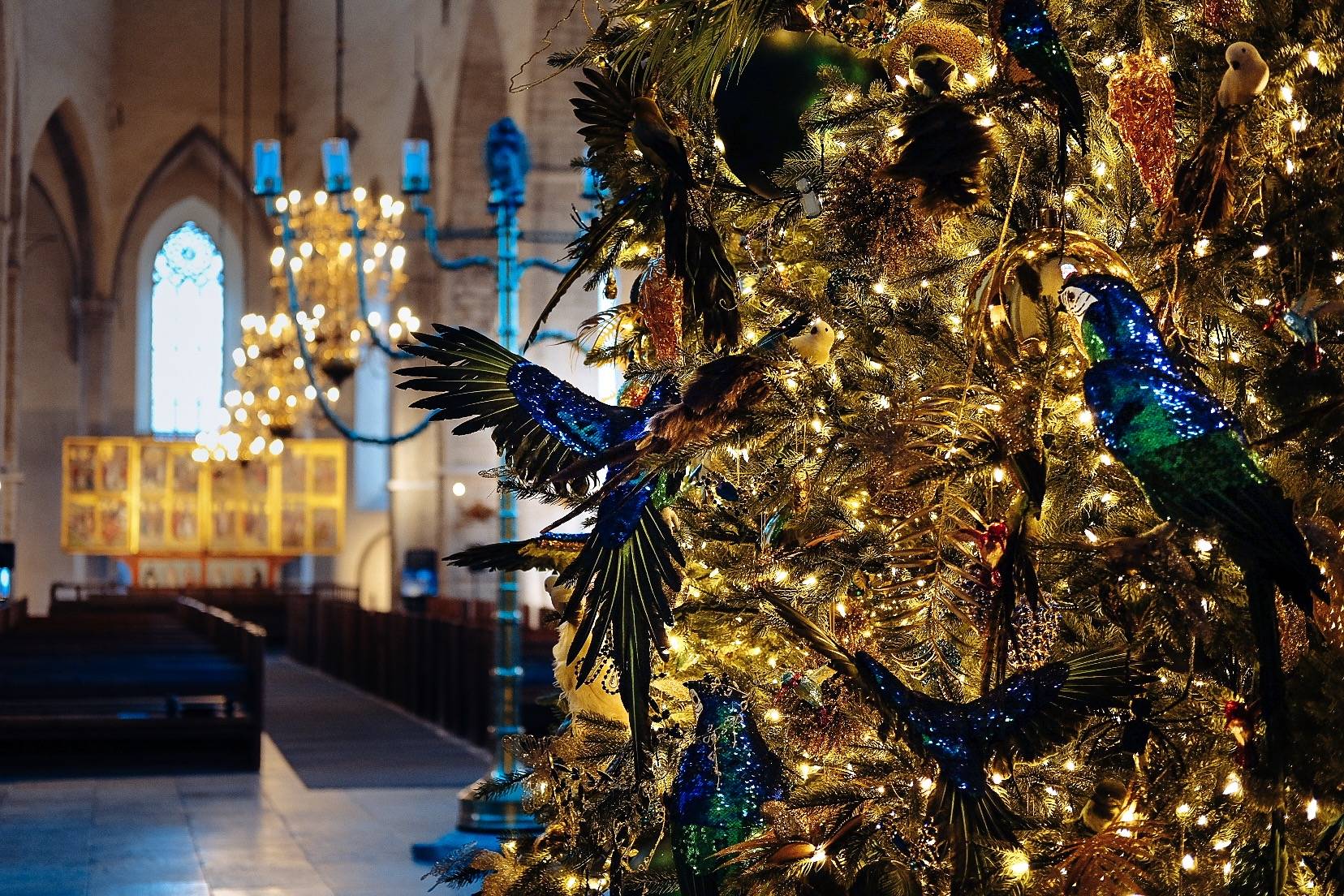 Photo by Kadi-Liis Koppel
Christmas tree in Rotermann
If one tree is not enough, then head to the
Rotermann Quarter
in the city centre, filled with more than 150 beautiful Christmas trees in all shapes and sizes.
In addition to a beautifully decorated urban space, regular Christmas-themed family days take place in Rotermann on every Advent Sunday starting from 1 December (12:00-15:00). For more information, check out their
event on Facebook
.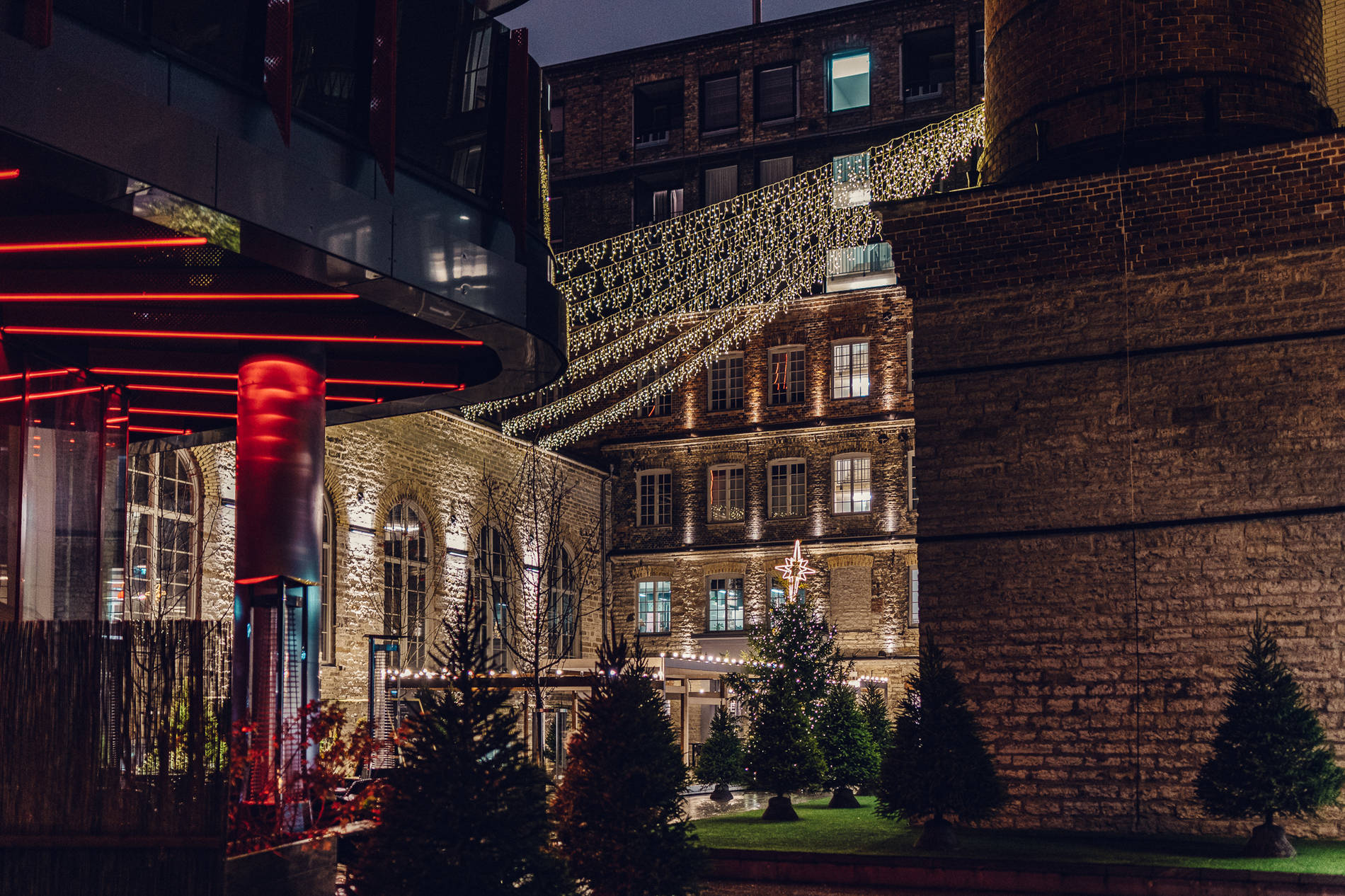 Photo by Marek Metslaid / Rotermann Quarter
Ghost Christmas tree in Nautica Shopping Centre
Nautica shopping centre
celebrates Christmas with something a bit different: students of the Estonian Academy of Arts have put up a "ghost tree". Made of textile and illuminated with LEDs, the tree seems almost feather-like.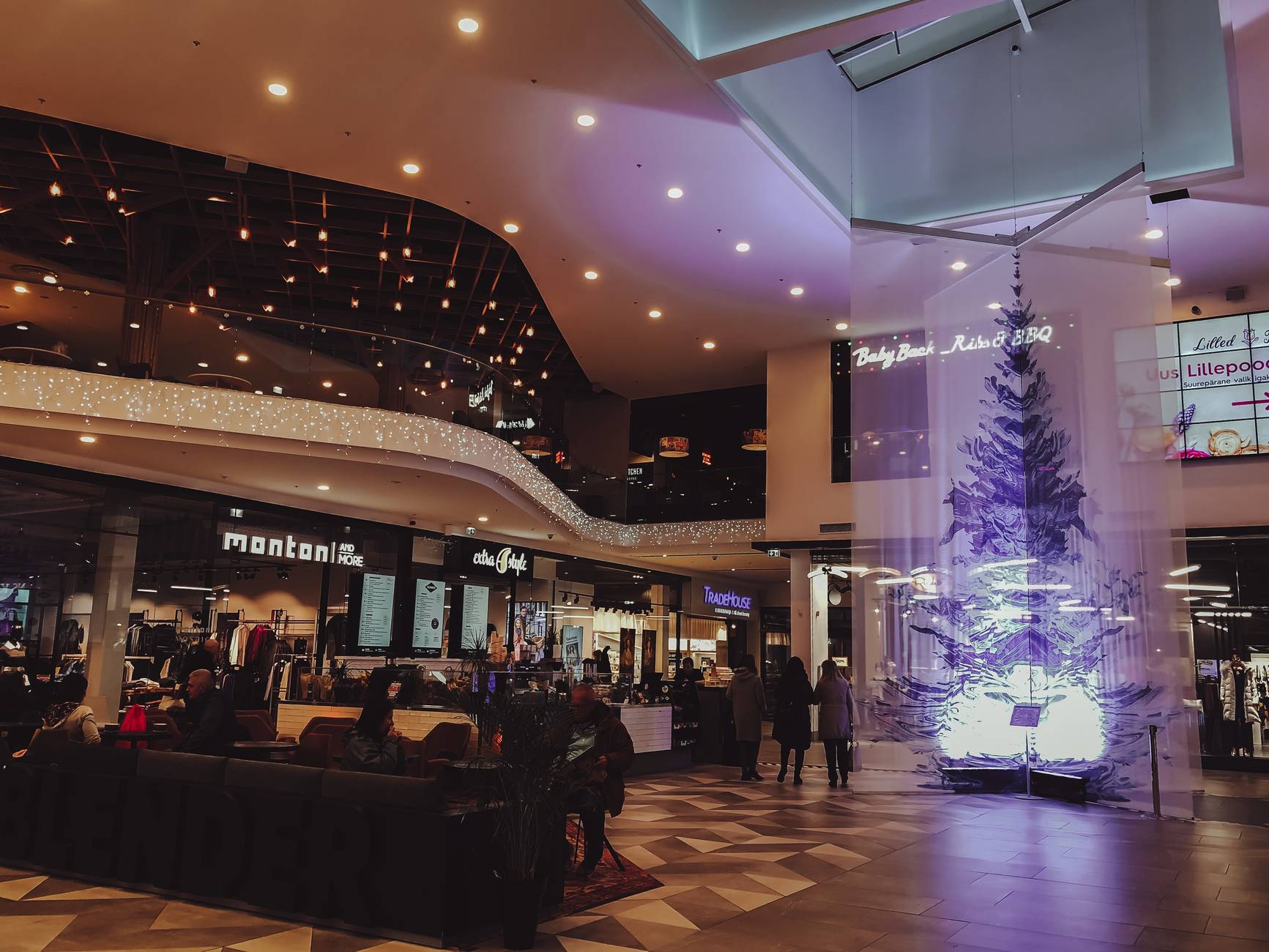 Photo by Maret Põldveer-Turay
Extra tip for finding your personal Christmas tree
Most Tallinners prefer natural Christmas trees. You can buy a spruce or a fir-tree from the market or, if you live near a state forest area, pick your own tree directly from the woods. Simply download the app (iOS or Android), find a suitable location, pay online, and go find your dream Christmas tree.
You might also like: