New event venues in Tallinn
By Mari Pever • 04.11.2019
Tallinn is always developing, and new event venues are constantly popping up. Here is a list of the most exciting places opened recently, which are perfect for holding meetings or organising conferences and other events.
1. PROTO Invention Factory and Noblessner Foundry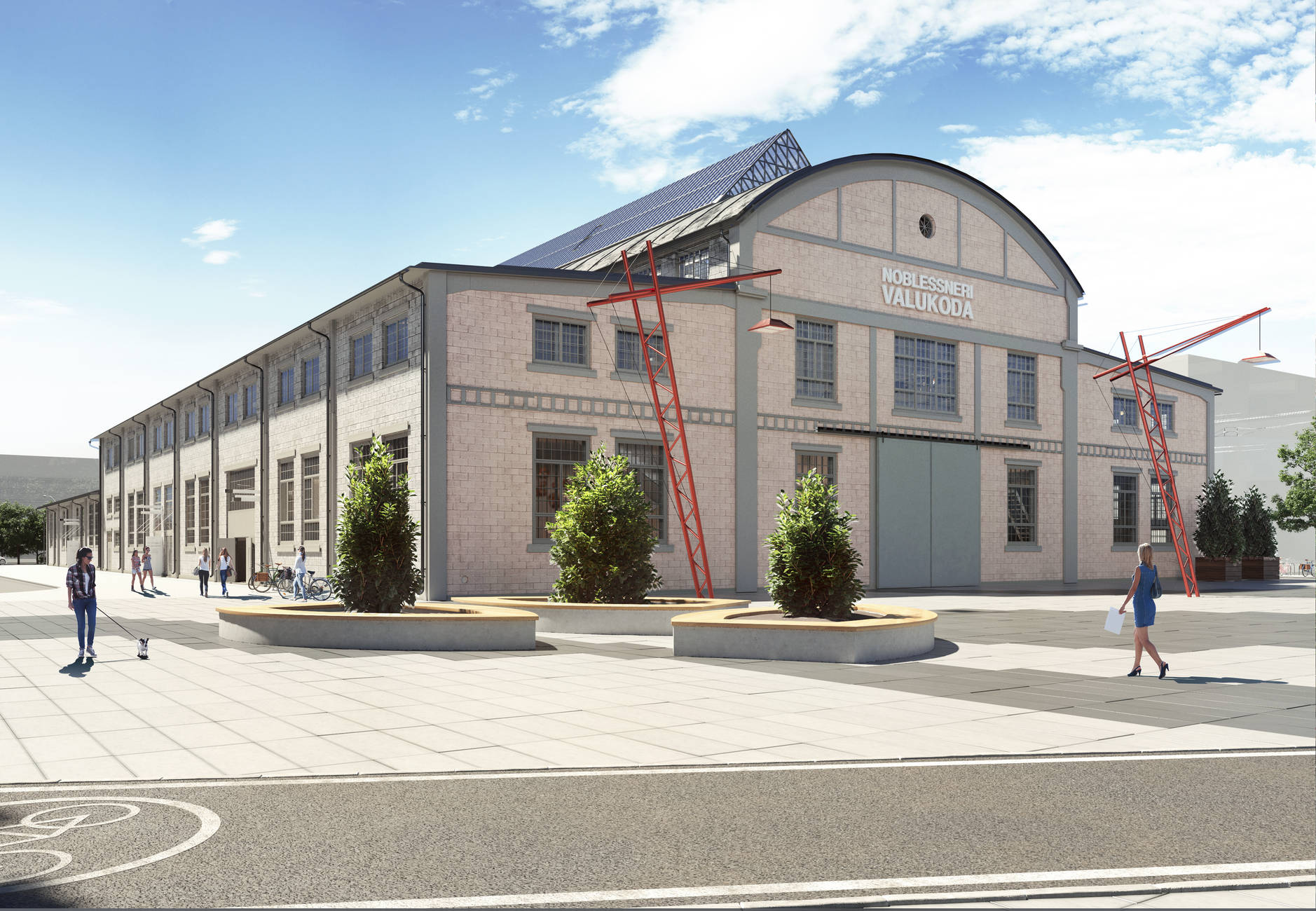 This
former submarine factory
building was renovated in 2019 and now houses the PROTO Invention factory and several event spaces, including a large black box hall, which holds up to 1000 guests. Both the exhibition hall for the invention factory, as well as the additional event rooms can be combined to host a truly memorable event.
No. of rooms: 7
Max capacity: 550 (theatre)
2. Kai Art Centre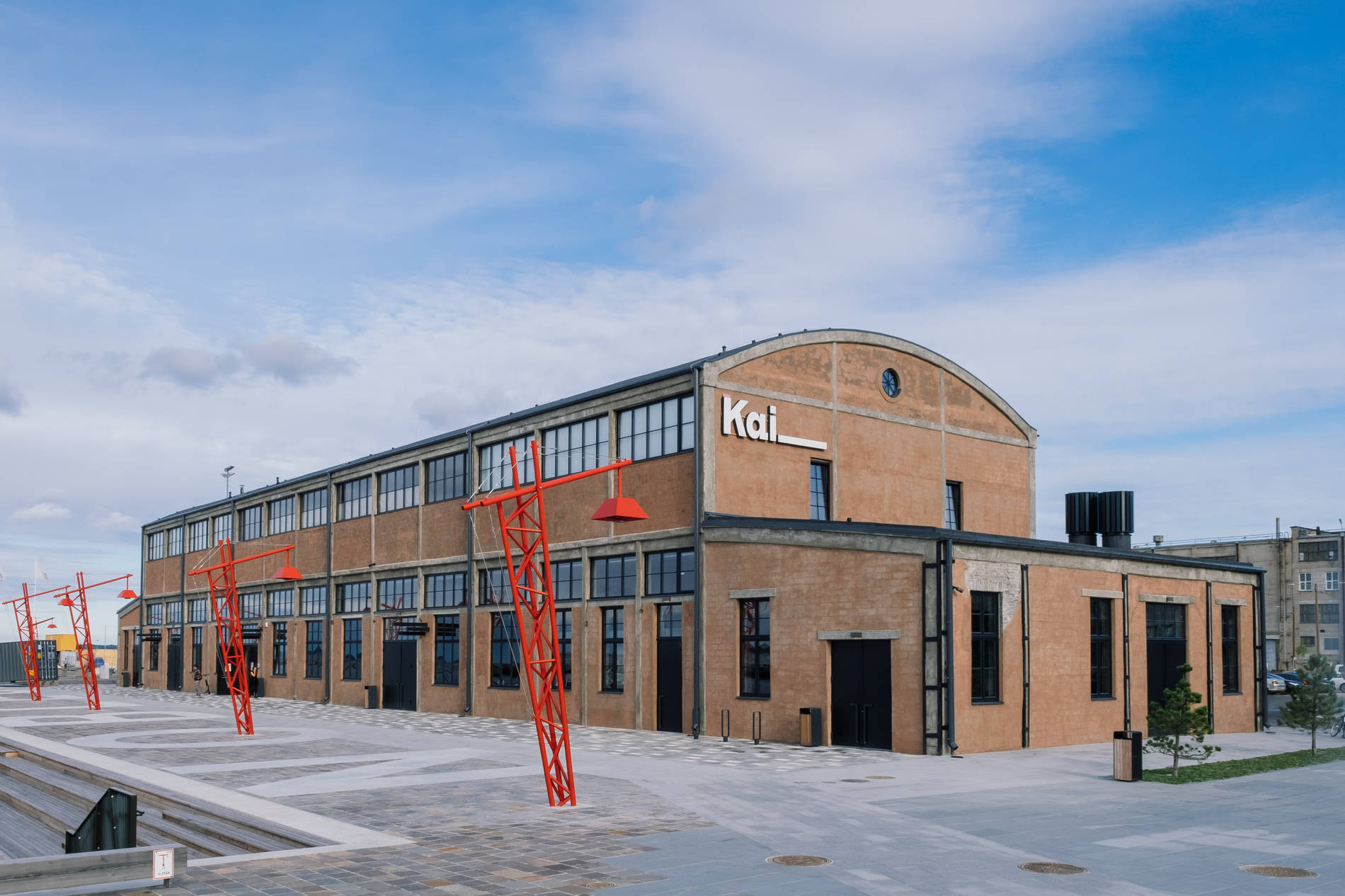 Photo by: Kai Art Center / Aron Urb
Also located at the former submarine factory premises in Noblessner, this
multifunctional art centre
houses exhibitions, a cinema, and also cafes and restaurants. However, the building also has several varied event facilities, offering indoor spaces along with sea-facing outdoor areas.
No. of rooms: 4
Max capacity: 370 (reception)
3. Fotografiska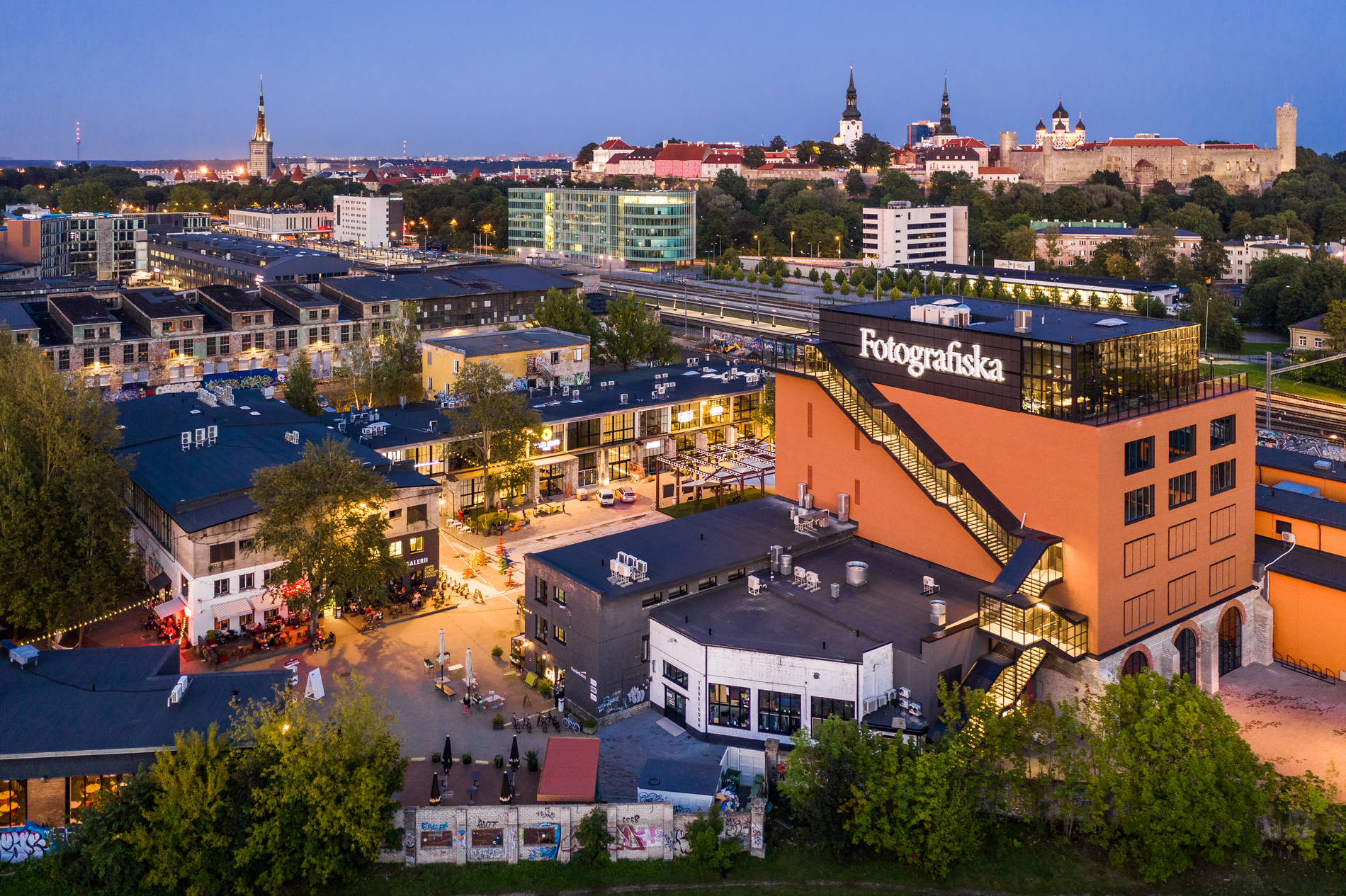 Photo by: Kaupo Kalda
Fotografiska
is a world-renowned brand, connecting three global photography museums in New York, Stockholm and now in Tallinn. Offering spaces for receptions and other events, this venue is perfect for anyone looking for large open spaces and a culture-filled environment.
No. of rooms: 1
Max capacity: 250 (theatre)
4. The Estonian Academy of Music and Theatre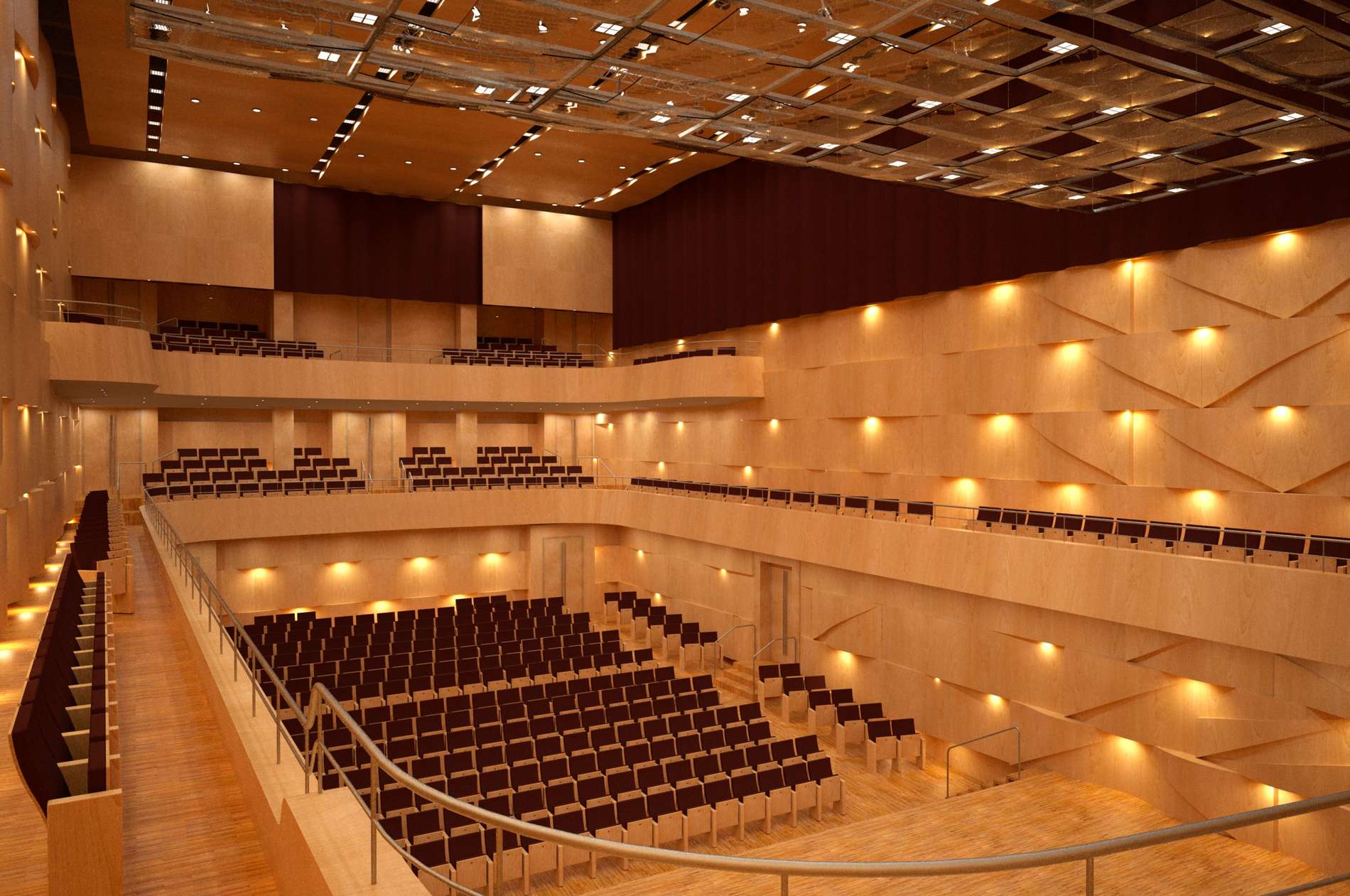 Photo from: Estonian Academy of Music and Theatre
This world-class
concert and performance centre
is located at the heart of Tallinn. The concert hall currently has the best acoustics design in Estonia, accommodating 480 people. The black box theatre seats 130 guests.
No. of rooms: 2
Max capacity: 480 (theatre)
5. Öpiku Conference Centre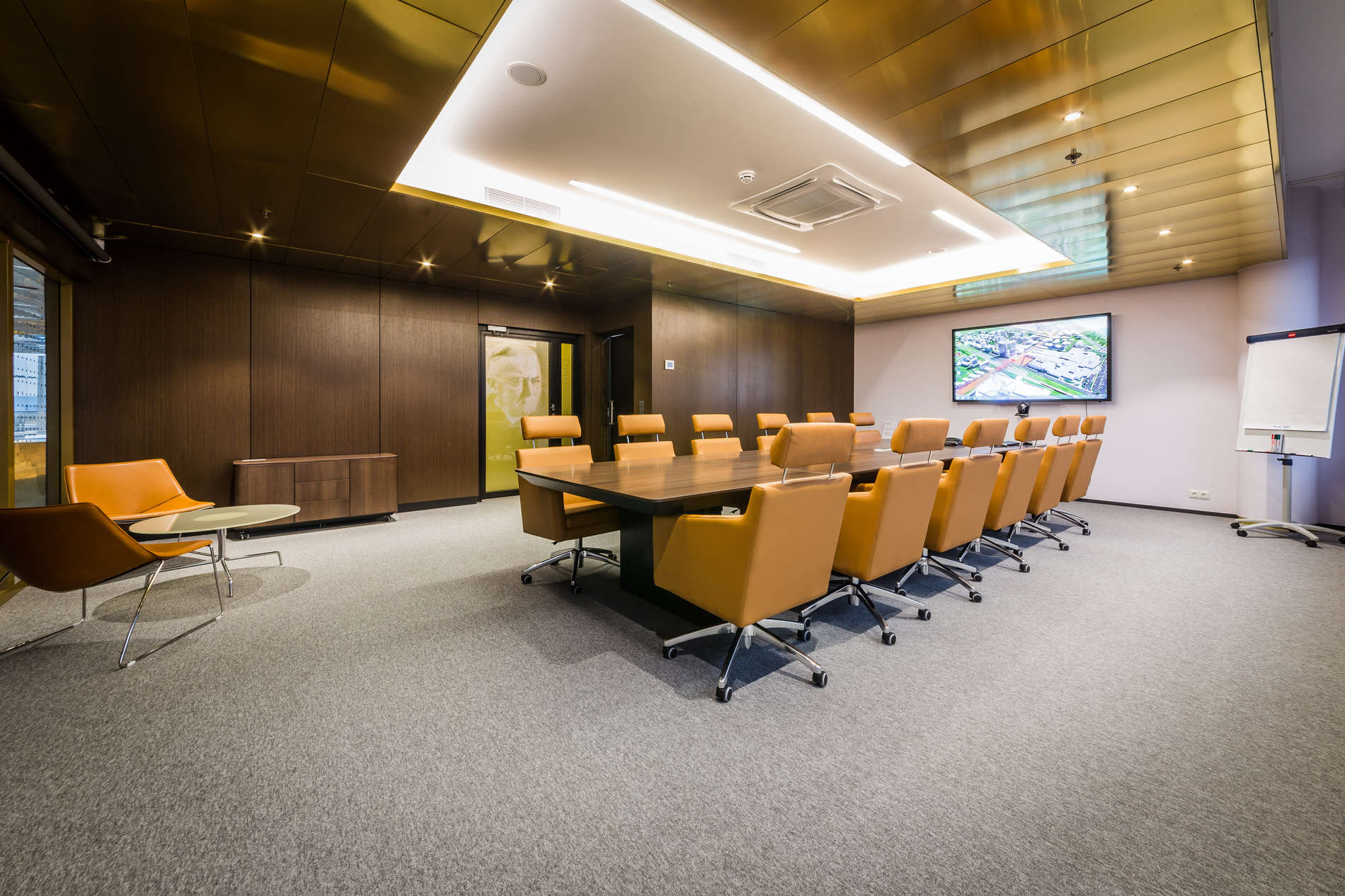 Photo from: Öpiku Conference Centre
The modern
Öpiku conference centre
, named after a renowned Estonian astronomer and astrophysicist, is located in the bustling Ülemiste business quarter. The venue has 7 conference and meeting rooms, some of which can be connected, and the largest room seats up to 180 people.
No. of rooms: 7
Max capacity: 180 (theatre)
6. Baltic Station seminar room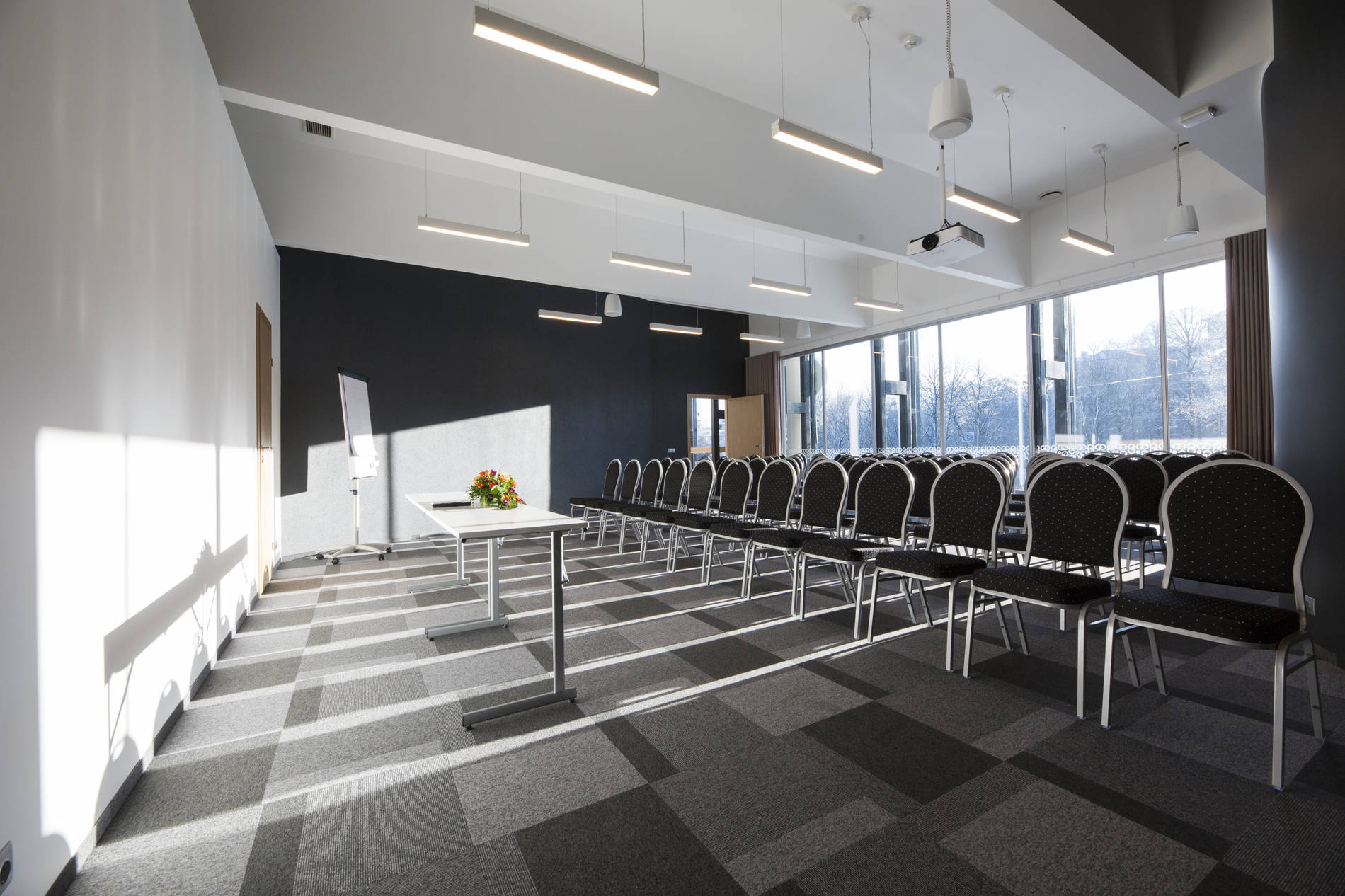 Photo from: GoHotel Shnelli
Located on the second floor of Baltic Station, the central train station of Tallinn, this
modern seminar room
has lots of natural light and a beautiful panoramic view of the Old Town. With its own sauna and additional smaller meeting and relaxing area, the Baltic Station Seminar room is a comfortable and cosy venue for up to 70 people.
No. of rooms: 2
Max capacity: 70 (reception)
7. IBIS Tallinn Center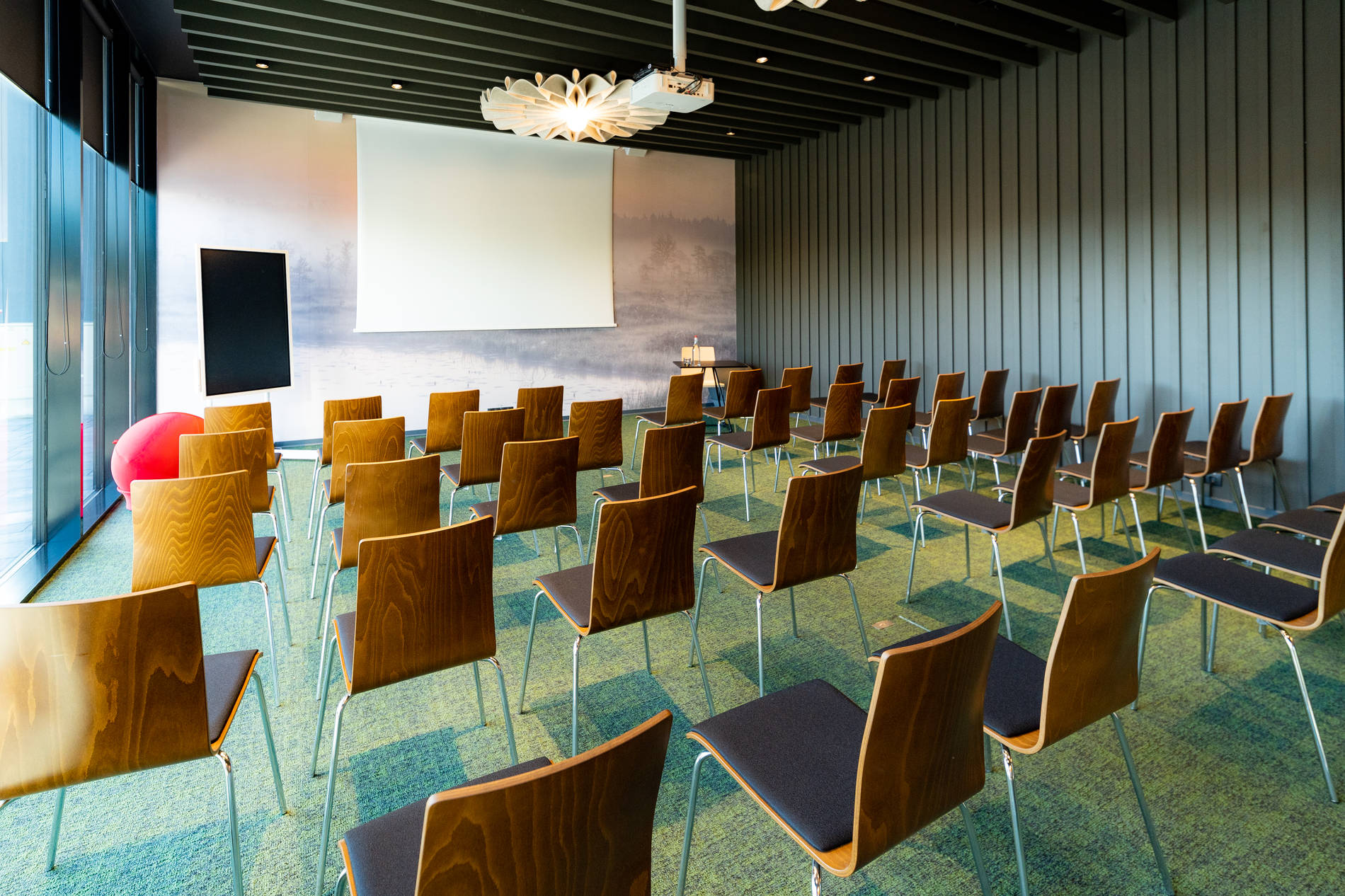 Photo from: ibis Tallinn Centre
The ibis chain opened its
first hotel in Tallinn
in 2019. The 3-star hotel has 190 rooms and a restaurant with a relaxed setting and live music. Ibis Tallinn Center has one meeting room for up to 60 people and a smaller media room suitable for smaller groups of up to 6 people.
No. of rooms: 2
Max capacity: 60 (theatre)
8. Teras Beach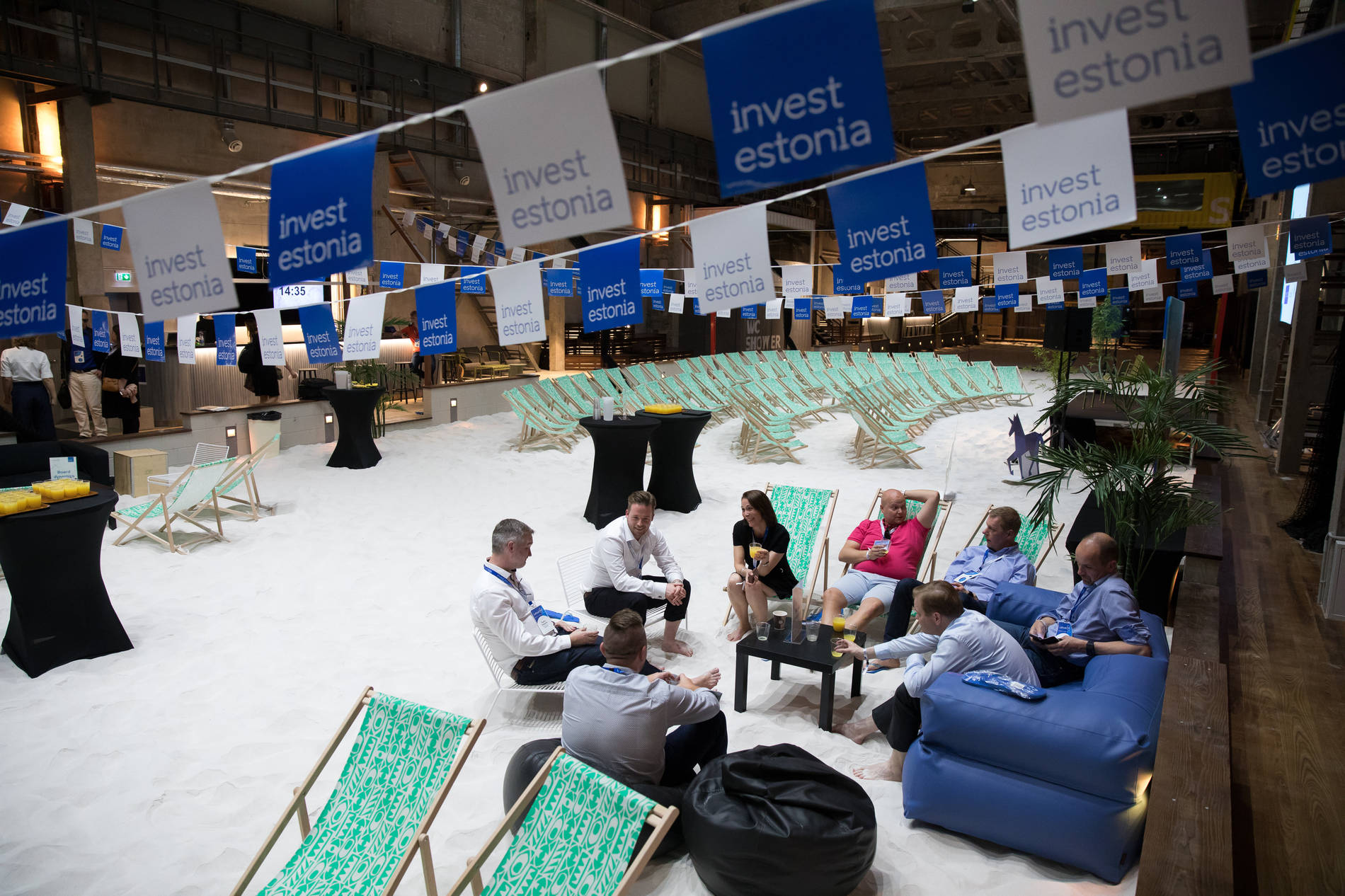 Photo by: Egert Kamenik
Teras Beach
is a completely unique event space in Tallinn. The beach volleyball and tennis courts are used as practice grounds most of the time, but the venue can be transformed into an indoor beach party spot. Perfect for corporate parties, the Teras Beach space accommodates up to 600 people at a time.
No. of rooms: 1
Max capacity: 600 (reception)
9. e-Estonia Briefing Centre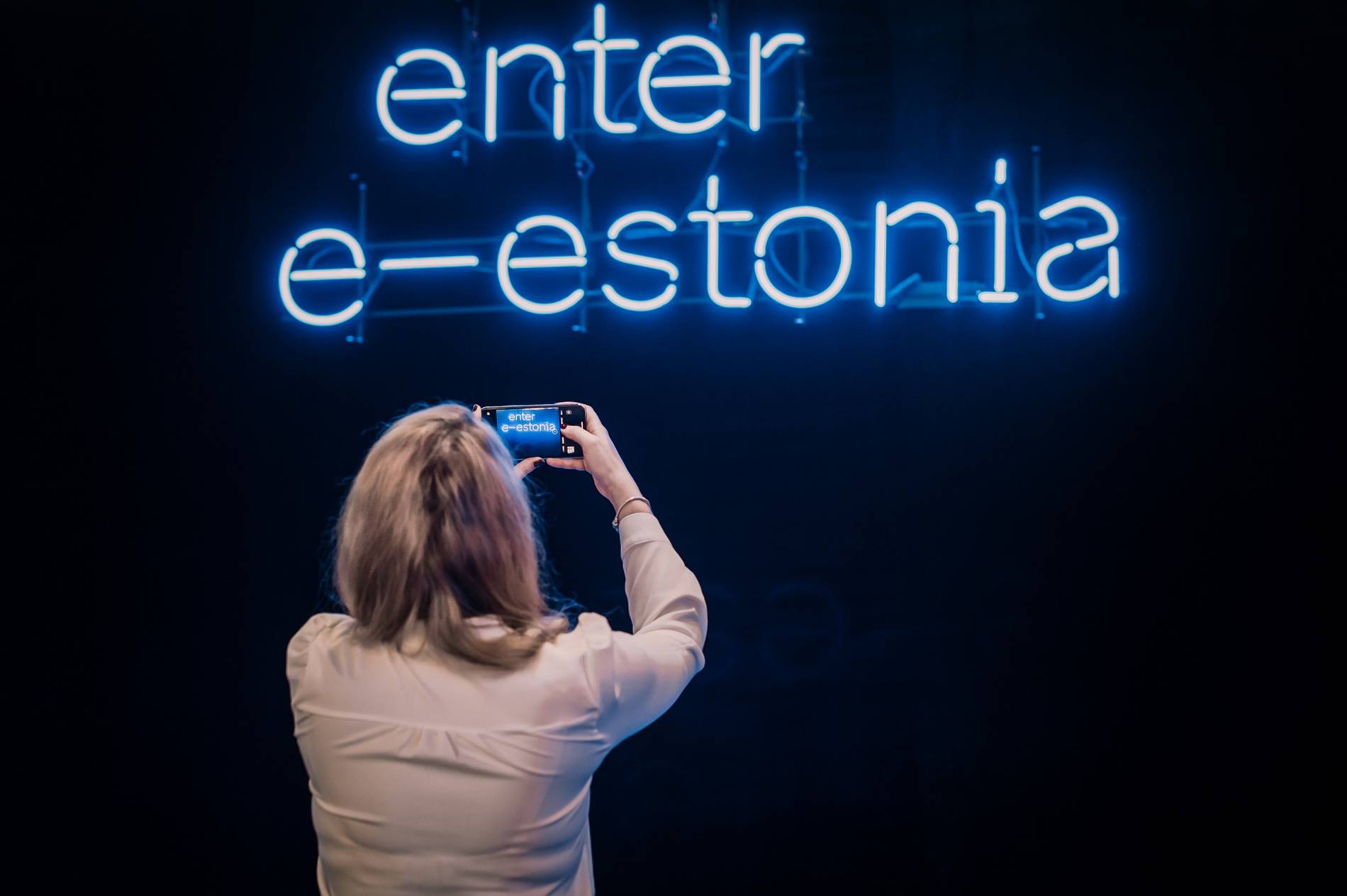 Photo by: Jelena Rudi
The aim of this
fascinating centre
is to instruct and inspire its visitors by demonstrating the inner workings of the clever and innovative e-solutions in the public and private sectors in Estonia. The centre creates tailored briefings to suit each delegation individually. So far, there have been over 58 000 visitors to the e-Estonia Briefing Centre, among them heads of states, politicians and other important international decision makers.
10. Skywheel of Tallinn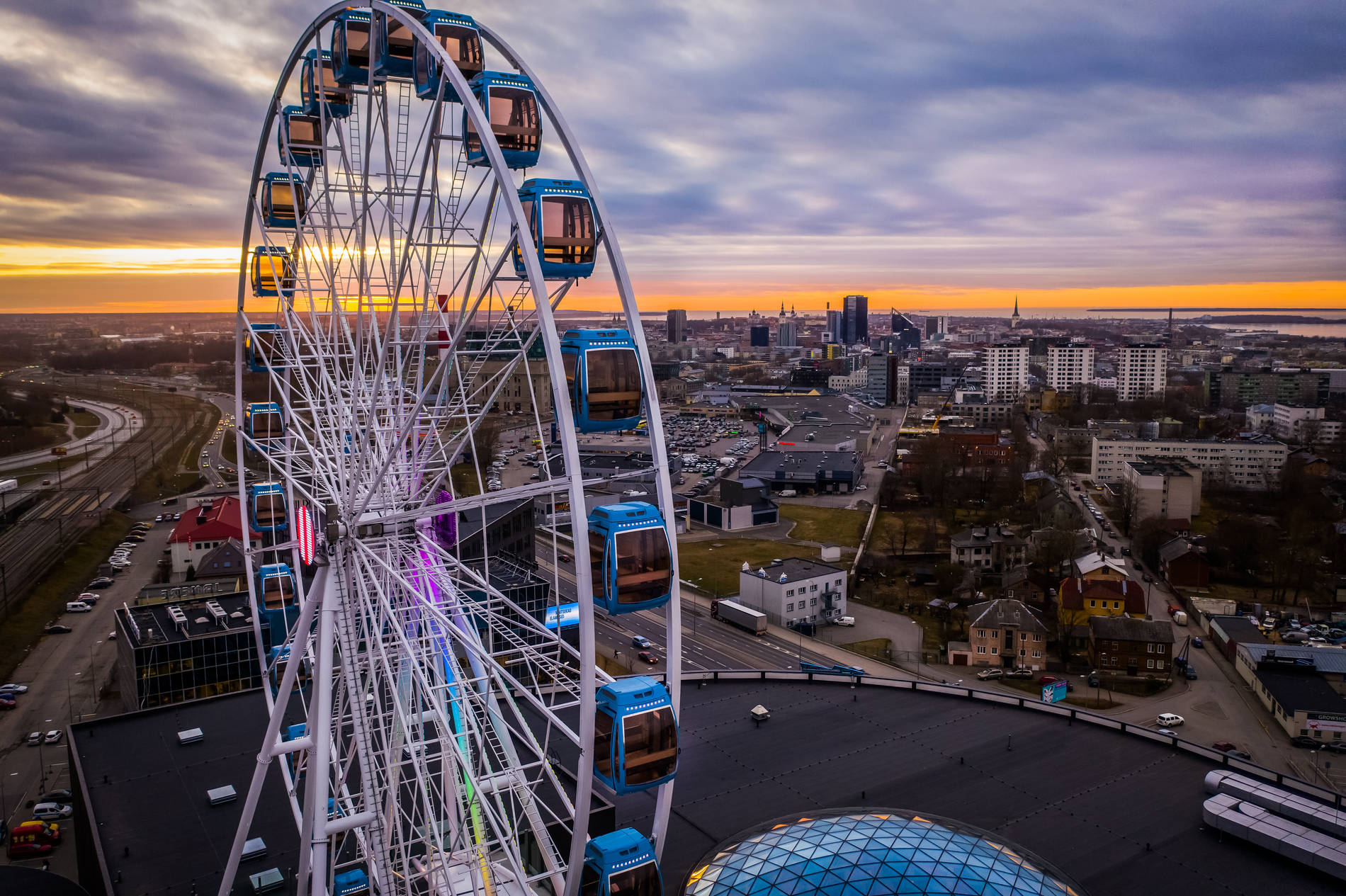 Photo by: Skywheel / Kaval Ants Stuudio
Only a few other cities in the world have a
Ferris wheel on top of a building
. Tallinn is one of those cities. Located atop the brand-new T1 Mall of Tallinn, the Skywheel is 120 metres high, providing an excellent view of the city. Why not begin your event with a welcome drink under the Tallinn sky?
For more information, please contact:
Tallinn Convention Bureau