How to celebrate Christmas like a true Estonian
By Noora Karppi • 23.12.2017
Estonians love Christmas. It is the number one holiday of the year. Christmas is celebrated from 24 to 26 December and the right way to spend it is, of course, with your loved ones.
Like most countries, Estonians have their own Christmas traditions that help to create the special festive feeling. Though Christmas is a religious celebration, the long-standing western-European traditions that have their roots in the Lutheran church are not a big part of Christmas in Estonia, where most of the population does not consider itself religious. Instead the Estonian Christmas is a mash-up of different components from age-old local traditions to modern western celebration.
If you happen to be in Tallinn in December you'll have a chance to experience this magical time first hand, if follow our guide to the modern Estonian Christmas.
Christmas music
Estonian Christmas concerts are the first step on the way to quiet down in time for Christmas. In December the churches of Tallinn are filled with locals, who come to enjoy Christmas concerts given by Estonian superstars. Usually Estonian singers pair up and tour around the country performing popular Christmas songs. In December you'll most likely find several posters with nostalgic undertones, posed around Tallinn, featuring a male and a female singer, advertising a Christmas concert.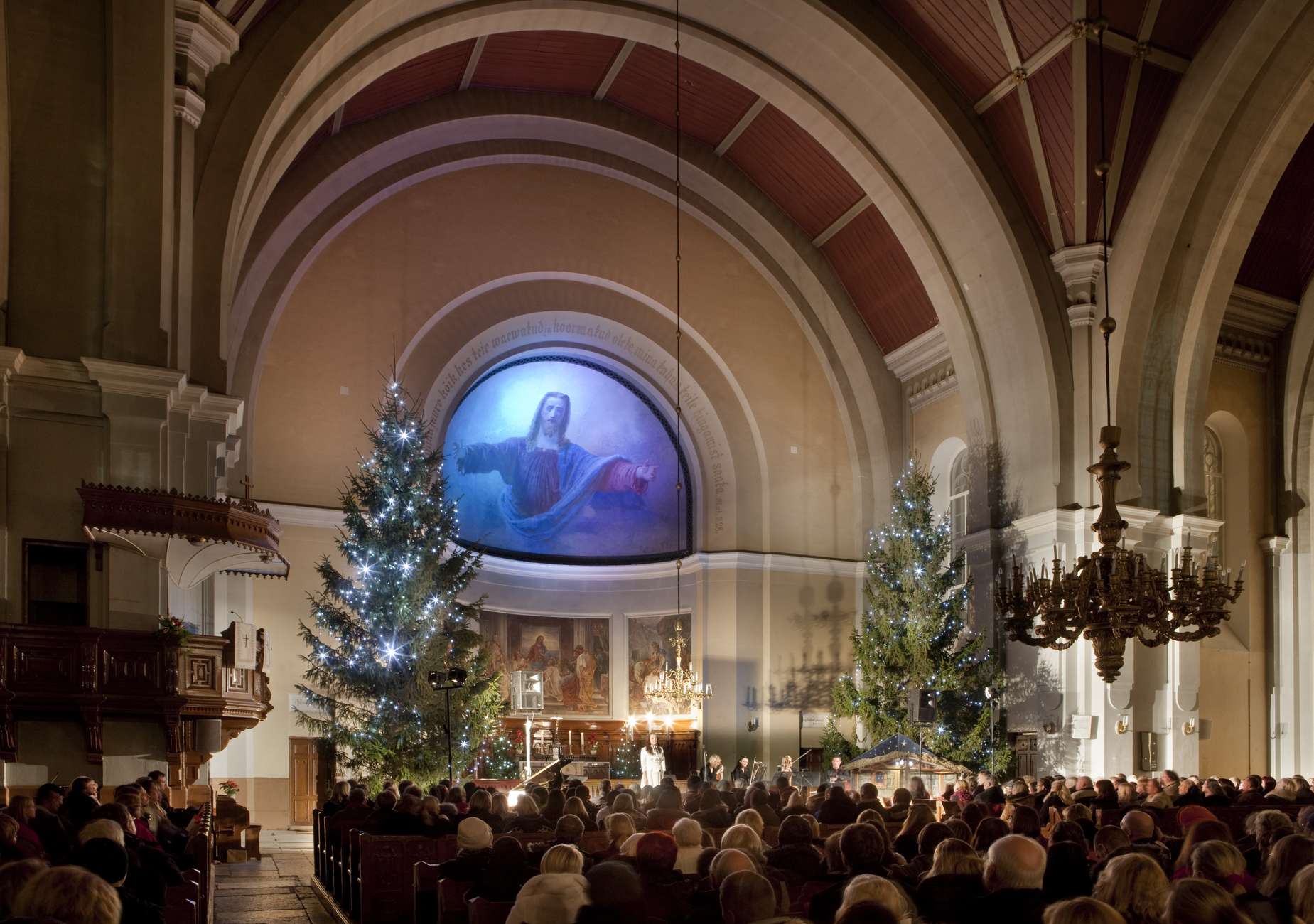 Go to one of these concerts and see the softer side of Estonians, one that they don't often show. Estonian singers are amazing vocalists, and also fond of singing international Christmas carols, so you don't need to be afraid that you won't enjoy or understand the performance. After the concert ask for an autograph, or maybe a selfie. You can show that later to your friends while watching the same Estonian superstars performing at the Eurovision Song Contest.
Christmas cards
Sending Christmas greetings to your neighbours, relatives, and friends is popular, though the traditional Christmas cards have now been replaced with Facebook posts. A nice way to spread the Estonian Christmas joy is to send your greetings for people waiting for you back at home in the Estonian Christmas style.
Stop by the nearest post office or bookstore in Tallinn. There you'll find a wide selection of glittering snowy Christmas cards, as well as humble and warm cards with lovely Estonian poems. Choose the ones you like the most and get all warm and fuzzy inside while writing and sending your seasonal greetings from Estonia this year!
Charity
Christmas is the time of giving; distant, but warm-hearted, Estonians love to help others in need. Charity concerts, TV shows and charity collections help to share the love and bring Christmas feeling to those who are less fortunate.
If you wish to help there are several ways to do so. Everyone can take part by calling donation numbers or leaving change or a small gift in the collection points at supermarkets and shopping malls.
I love to help (Ma armastan aidata)
is an organisation that introduces different causes and offers different ways to help. On Christmas Day, the
Jõulutunnel TV show
collects donations for charitable organisations.
Christmas Peace
The holiday season is dedicated to peace and joy. On December 24th 12 PM the Mayor of Tallinn announces the Christmas Peace from the Town Hall, next to the Christmas Market. The Christmas Peace encourages everyone to act in a respectful and peaceful manner during Christmas. Many locals gather to the Christmas Market to officially start the celebration of Christmas with the announcement.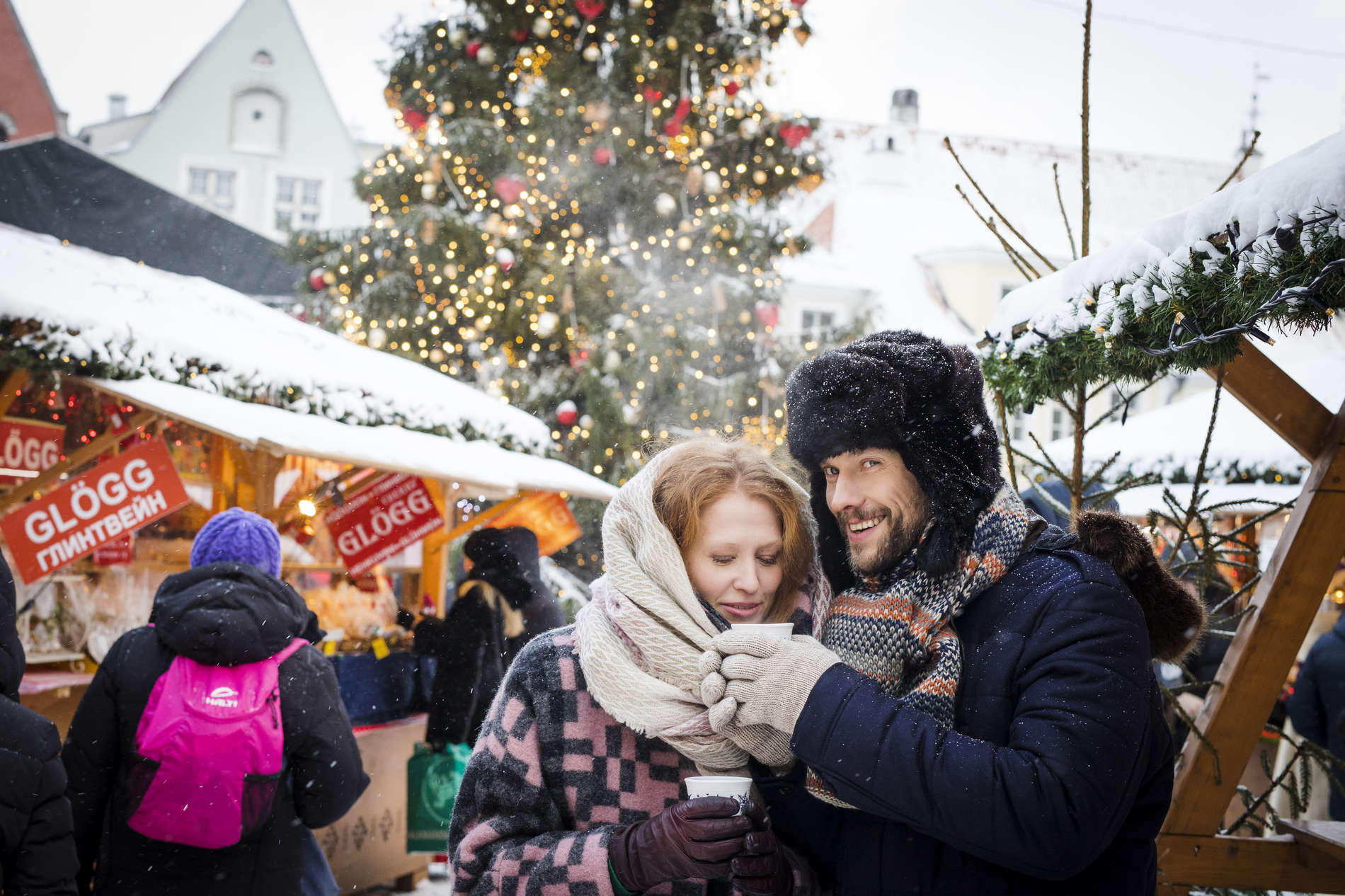 Christmas parties
The three days of Christmas are usually spent with the closest family and friends. But during the season of joy, Estonians like to spread and share the festive feeling among their colleagues. Christmas parties are common way to thank everyone involved in the year that has passed, before heading off to Christmas holidays. Restaurants and catering businesses offer Christmas packages for office Christmas parties, and companies compete to find out who can throw the most epic party for their workforce.
Those Christmas parties might be for closed groups of people, but you can throw your own party in the Estonian style! For the holiday season, many restaurants create a special Christmas menu that everyone can enjoy. Book a table or a private room in a restaurant, invite your friends, get some presents, take a few silly photos, and enjoy!
Estonian Christmas food
Food is one of the most important parts of any Christmas. Estonian Christmas food includes local classics, and there are some dishes that need to be served, otherwise it doesn't feel like Christmas. On Christmas Eve, the table is filled with blood sausages, pork, potatoes, vegetables, lingonberry jam, pickled pumpkin, jellied meat, sauerkraut, and of course Estonian black bread.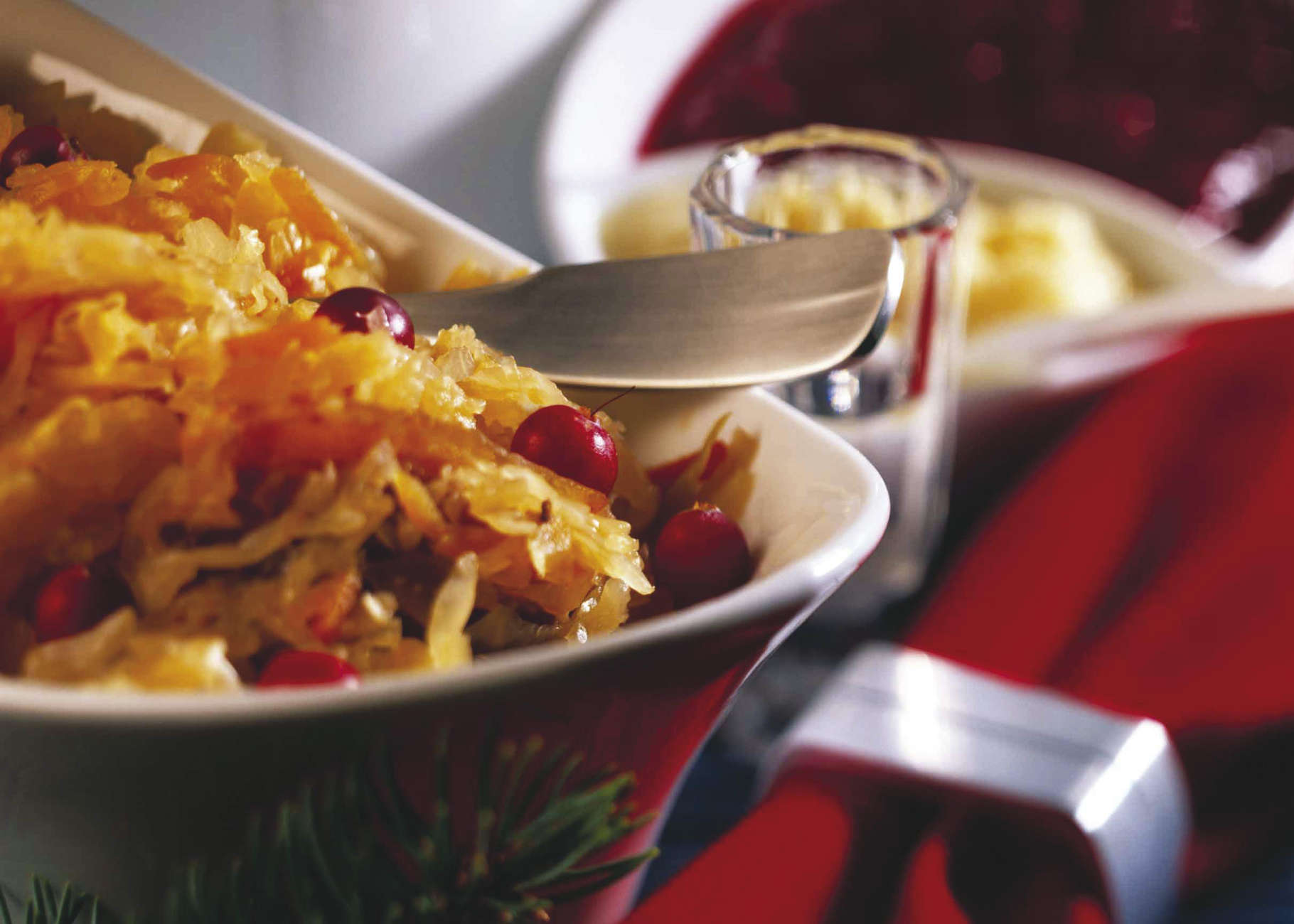 Traditional Christmas snacks include gingerbread, dried fruit, nuts, all sorts of chocolate, and tangerines. The most popular drink of the season is hõõgvein, mulled wine. The best place to enjoy mulled wine in the holiday season is at the Christmas Market at the heart of Tallinn Old Town. Estonian breweries also bring out special darker beers for the Christmas season.
Decorations
Traditional Christmas decorations in Estonia are more about understatement than about glitz and glamour. Locals prefer subtle and low-key ways in which to decorate their homes for the festive season.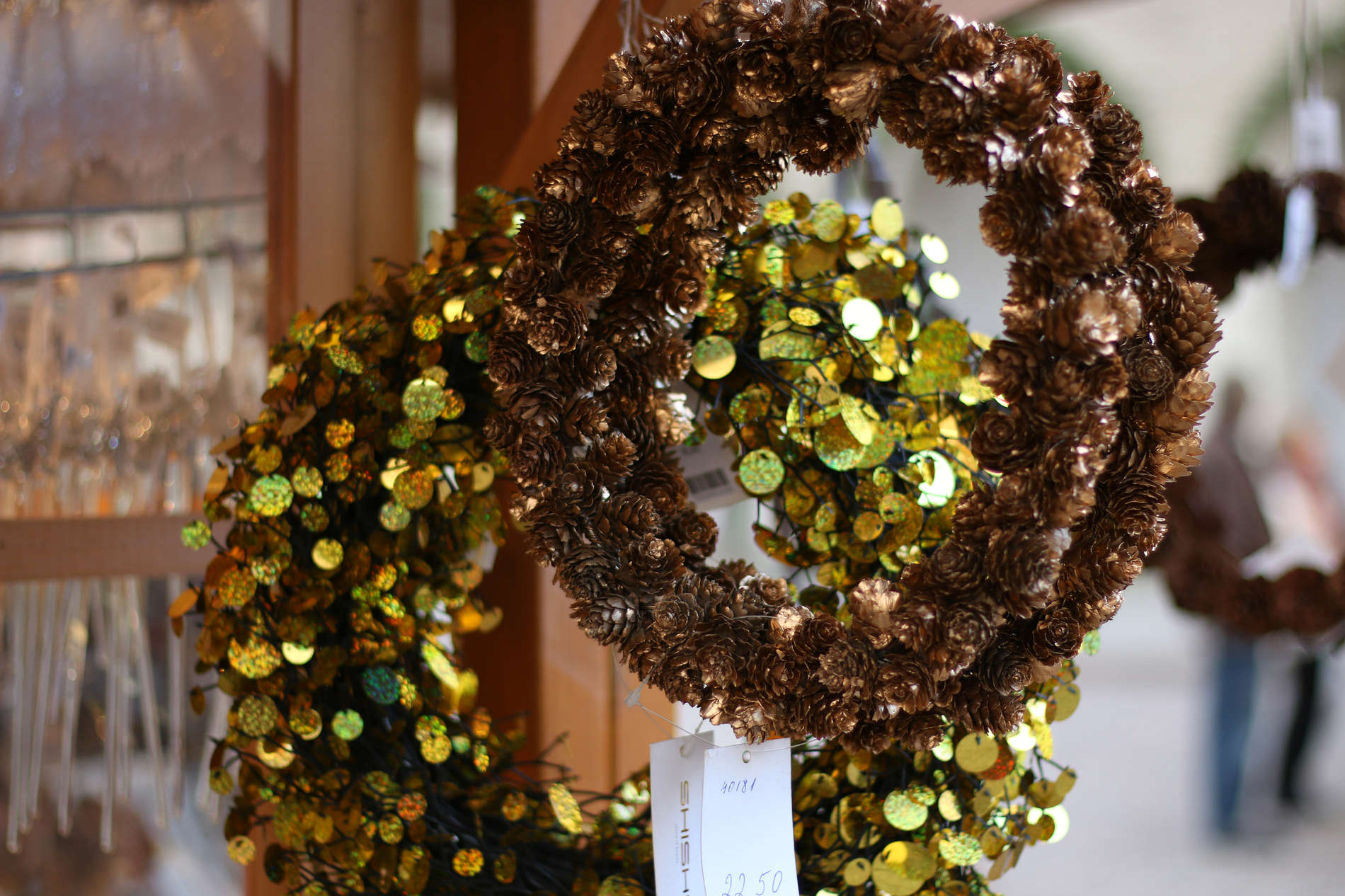 Usually, the snow and some warm candles or lights at the windows are enough to create a special feeling during the darkest time of the year. Recently, new kinds of light installations have come onto the market and can be seen around the town, but it still traditional, modest, decoration that warms the hearts of most Estonians.
The best-known local brand producing seasonal decorations is ShiShi. The Niguliste Museum, part of the church of the same name, presents a Christmas tree which, for the second year running, is decorated exclusively with ShiShi decorations.
Christmas tree
The guest of honour in an Estonian household is of course the Christmas tree. The tree is brought inside, where children can decorate it with the help of adults. The Christmas tree in Estonia is traditionally a spruce, and trees can be found in markets around Tallinn. If you live in a small home and can't bring a whole tree inside, you can get some spruce branches, put them in a vase and decorate them. Many Christmas trees in Estonia still have real candles lighting them up – though we advise care in this case!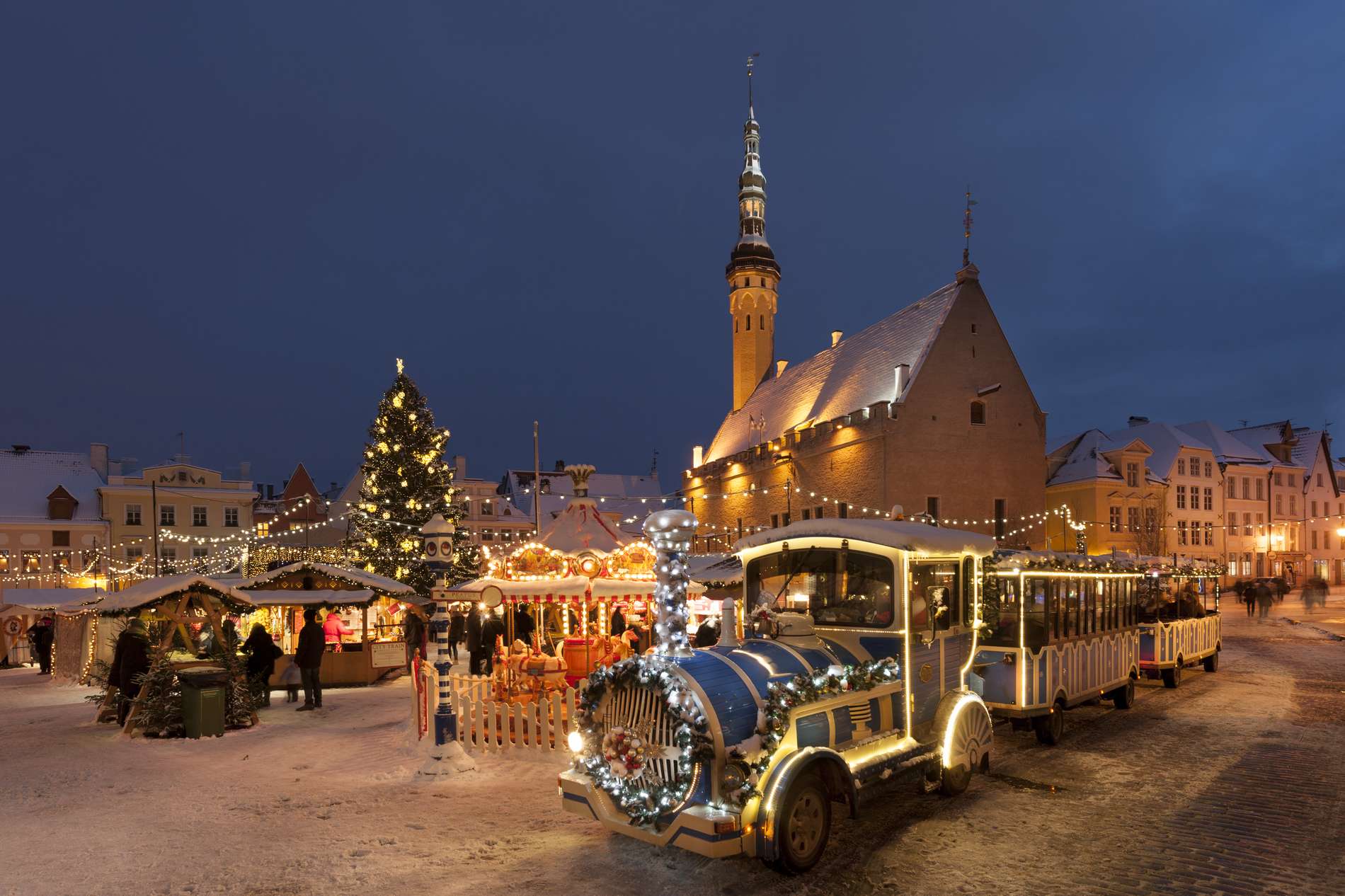 The most famous Christmas tree in Estonia stands on Town Hall Square in the middle of the magical Christmas Market. The tradition to bring a big festive tree to the square dates back to the 15th century and was established by the Brotherhood of Blackheads. It is widely thought to be the longest-running public display of a Christmas tree in the world. Tallinn's rapidly-modernising city centre, including the Rotermann quarter, and Balti Jaam Market in Kalamaja, will also have Christmas trees to admire.
Presents
Estonians have traditionally preferred handicraft and books as presents, but all kind of gadgets and technology are also popular presents. Most of the presents are for children, many of whom send a wish list to Santa Claus, and anxiously wait for him to come on Christmas Eve. Sometimes Santa Claus doesn't have time to stop by (we all know he is very busy), so he leaves the presents under the tree or behind the door. In this case, someone will take the role of the elf, and hand out the presents.
The growing number of presents hasn't changed one vital part of Estonian Christmas tradition - for every present you get, you have to sing a song or read a poem for Santa Claus or the elf. The traditional poems are known by heart by every Estonian, and the most talented (or motivated) kids create poems of their own. Babies can shake hands with Santa Claus, or even high-five him, to get a present.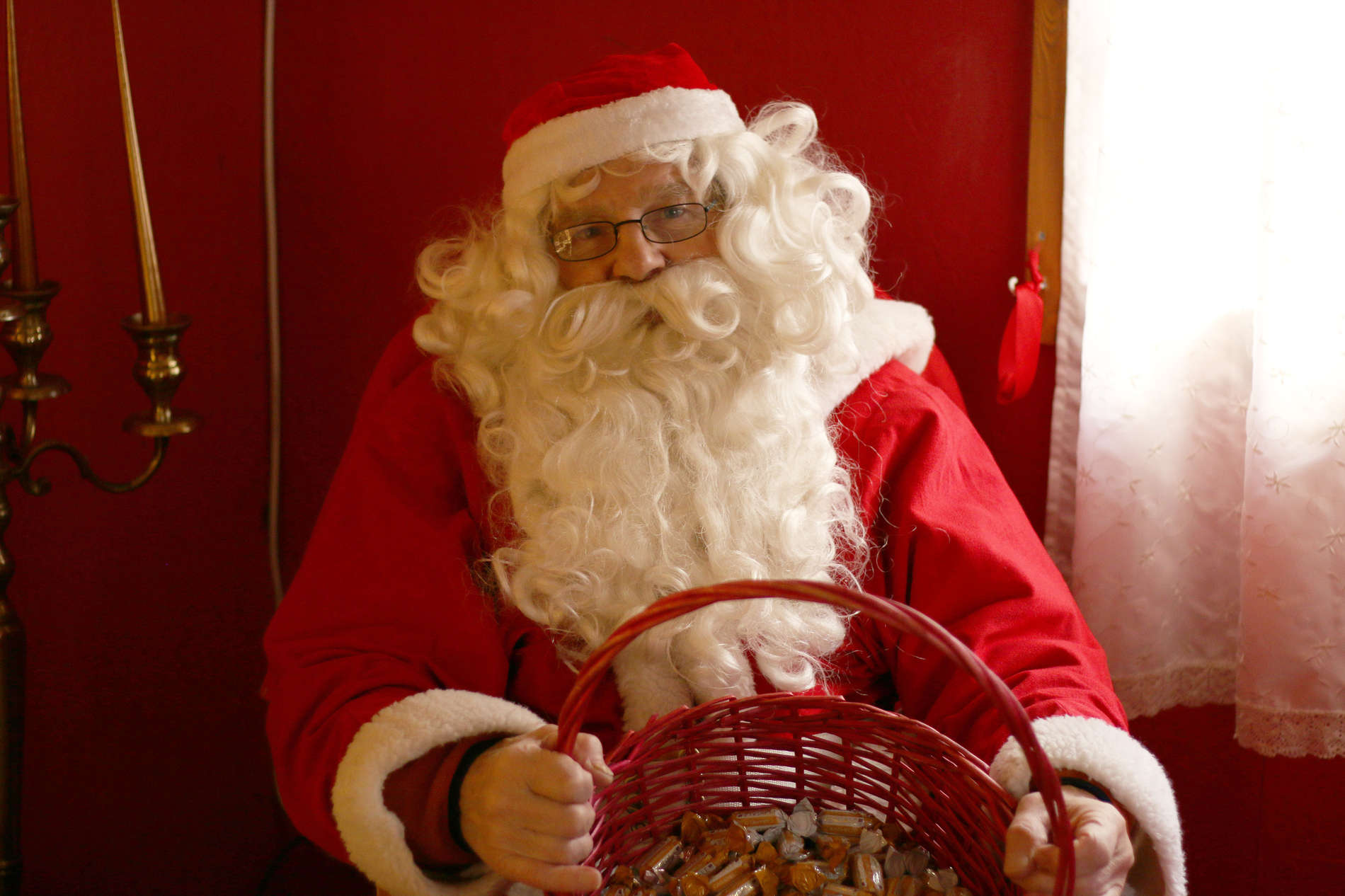 Merry Christmas!
Häid jõule!
See our related blog posts